Whether you're visiting Hamilton to take in a big event or conference try not to go home empty-handed.
Along with the memories you make, be sure to bring a little piece of Hamilton home with you. If you live here, do what I do and be a tourist in your own city! After all, it's hard to resist these fantastic local goodies.
Here are some great spots to check out for a unique Hamilton souvenir: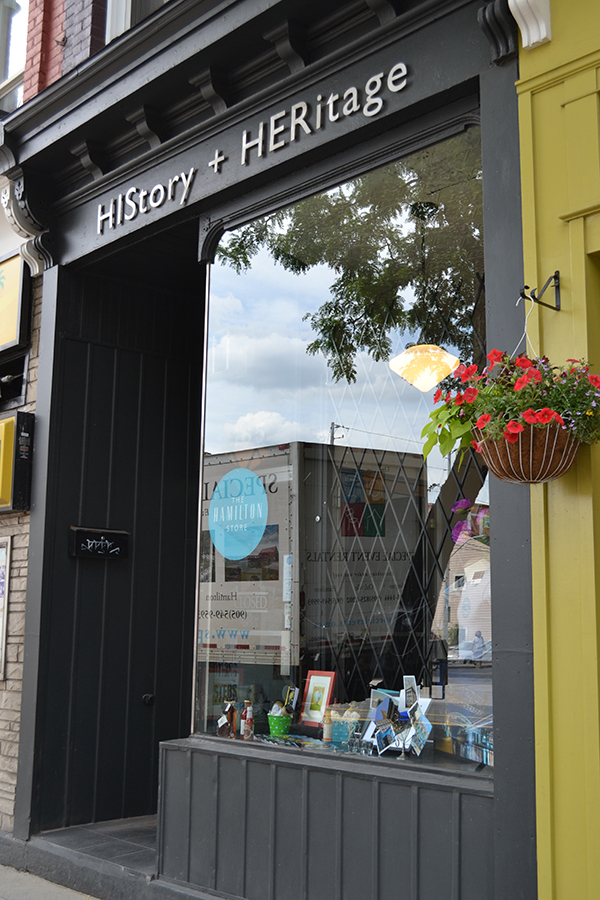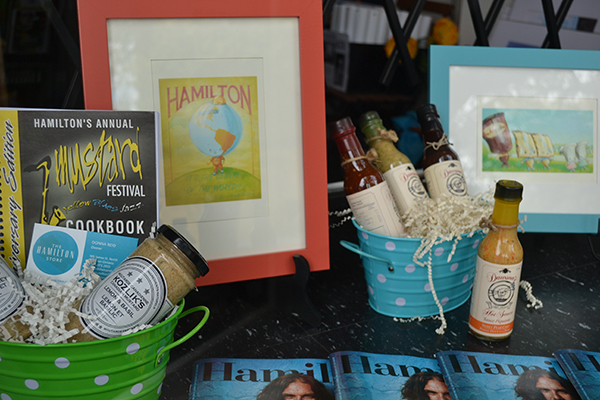 Also on James Street North is this wonderful shop of all things local, opened in November 2013 by Hamiltonian, Donna Reid. There are so many amazing items in this shop – all with a Hamilton connection. You will find photographs, posters, books, clothing, beauty products, hand-crafted items, and custom gift baskets. Bring home the taste of Hamilton with local food products such as Dawson's Hot Sauce, Parkermanns Fine Tea Co., Three Bees Honey, and Hotti Biscotti, to name a few. You can even grab a little something for your pet – doggie bow ties by Handmade in the Hammer! More conventional Hamilton-themed souvenir fare includes fridge magnets, postcards, waterfall posters and keychains.
I would also be remiss if I didn't mention the special "905" t-shirts created by pop-up shop Girls With Gunz. The shirt was inspired in collaboration with I Heart Hamilton and partial proceeds from sales are donated to Food4Kids. You can find the shirt at The Hamilton Store as well as online.
Other notable shops for great Hamilton gifts along James Street North are Mixed Media, James North General Store, iFiori, and the newly opened Pretty Grit.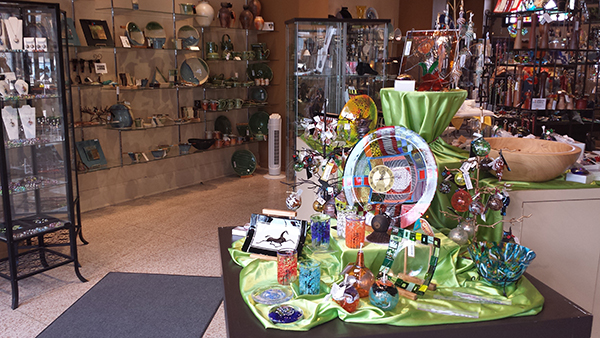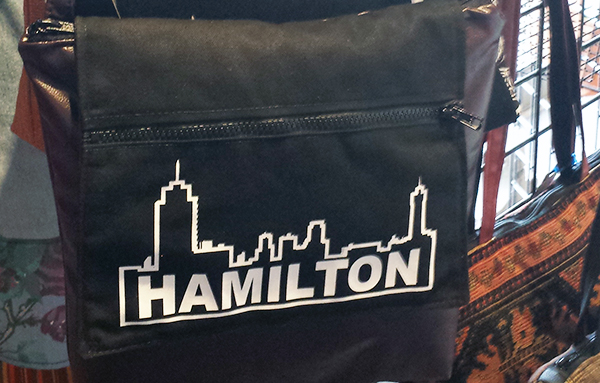 Closer to the Tim Hortons Stadium there are terrific shopping options on Ottawa Street. This one-stop design destination is full of antique shops and other great finds. One go-to is the co-operative gallery AllSorts Gallery which features local and handmade pieces made from 42 artists who are involved with the space and work in a variety of media. Here you will find unique items including ceramics, glass, textile, wood, and jewellery.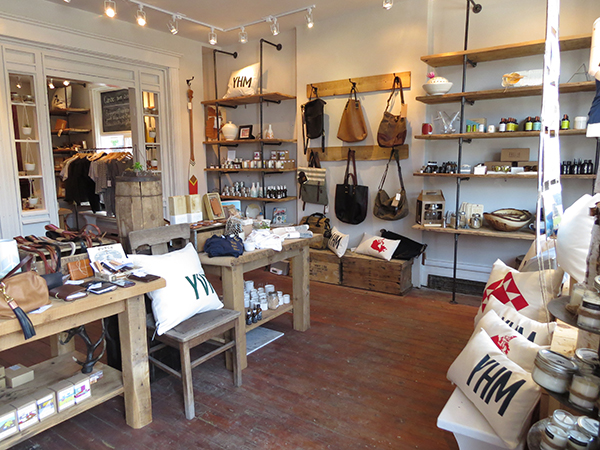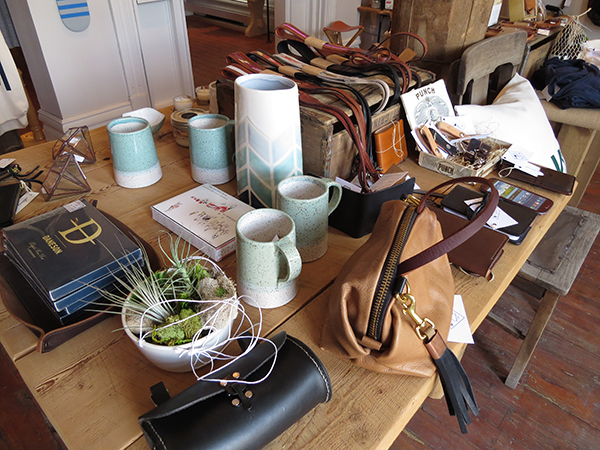 One aspect I love about Hamilton is that each area has its own vibe and unique offerings. Over on Locke Street, is another great shopping experience. Canoe is an eclectic shop featuring all kinds of gifts that are locally-sourced through independent designers and makers, along with other brands they recommend. Items include: home décor, beauty products, apparel, paper goods, fine artisan pantry goods, and more.

Their website proclaims:
Promoting the Love of Hamilton that is deeply entrenched throughout our community and beyond, we are proud to call #hamont our home.
'Nuff said.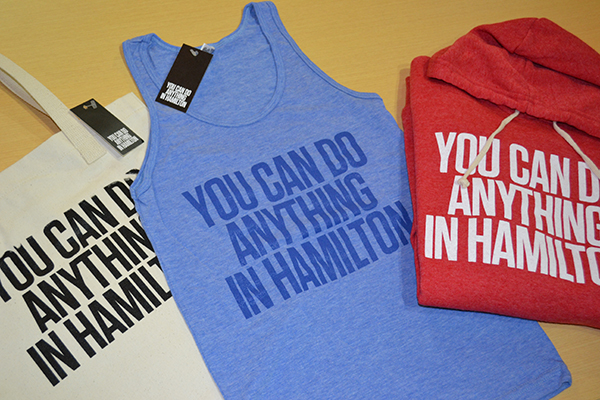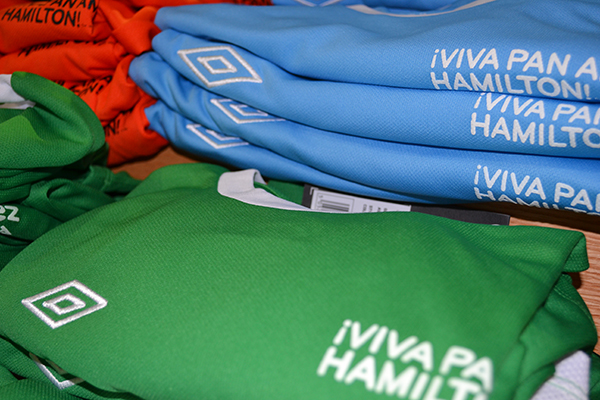 Finally, check out the Tourism Hamilton Visitor Information Centre in the historic Lister Building for local souvenirs and info. Find Hamilton gear such as t-shirts and tote bags which feature one of our most recent and recognizable slogans, "You can do anything in Hamilton" created by local designer Russell Gibbs, along with lots more Hamilton-centric items.
---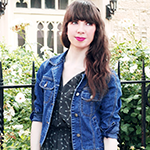 Kristin Archer is a lifelong Hamiltonian and the blogger behind the popular blog I Heart Hamilton where she inspires every local to "be a tourist in your own city." She's passionate about discovering her hometown, new experiences and sharing all that Hamilton has to offer. Catch Kristin Fridays at 2 p.m. when she hosts "I Heart Hamilton" on 93.3 CFMU and follow her on Twitter and Instagram. Kristin's #MyHamilton blog offers an insider's look at Hamilton's buzz-worthy arts and culture scene including James Street North staple Art Crawl, great music festivals and venues, outdoor events, theatre, dance and specialty shopping.