Hamilton has a vibrant music scene just waiting to be explored. You can find music everywhere – from stadiums to intimate clubs. To discover music in this city, you simply need to know where to go.
---
Major Venues
CFL fans will recognize the name Ivor Wynne Stadium as the former home of the Hamilton Tiger-Cats. Local lore says that Ivor Wynne stopped holding concerts after a legendarily rowdy Pink Floyd show in 1975. Today, Tim Horton's Field (64 Melrose Ave N) is both the new home of the Cats and the city's newest stadium venue. Since opening in 2014 shows have included Keith Urban and Billy Talent. The venue's size and incredible views of the city make for a unique concert experience.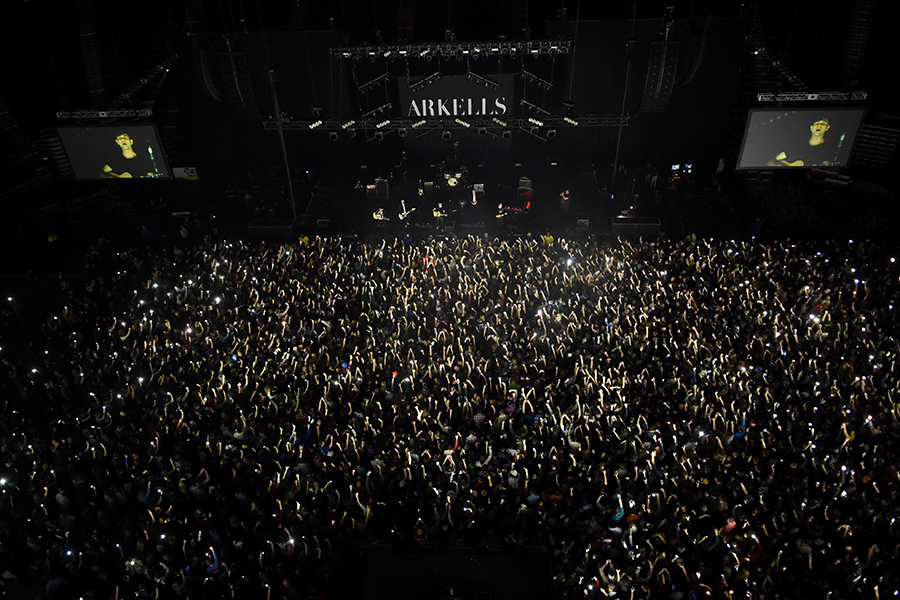 The other large-scale venue in town is FirstOntario Centre (101 York Blvd). Originally named after former mayor Victor Copps, Copps Coliseum opened in 1985. The hockey arena has hosted countless games, events and concerts since then. Touring acts to appear at FirstOntario Centre range from local music heroes Arkells to legends such as the Grateful Dead to international superstars such as Britney Spears, Carrie Underwood and U2.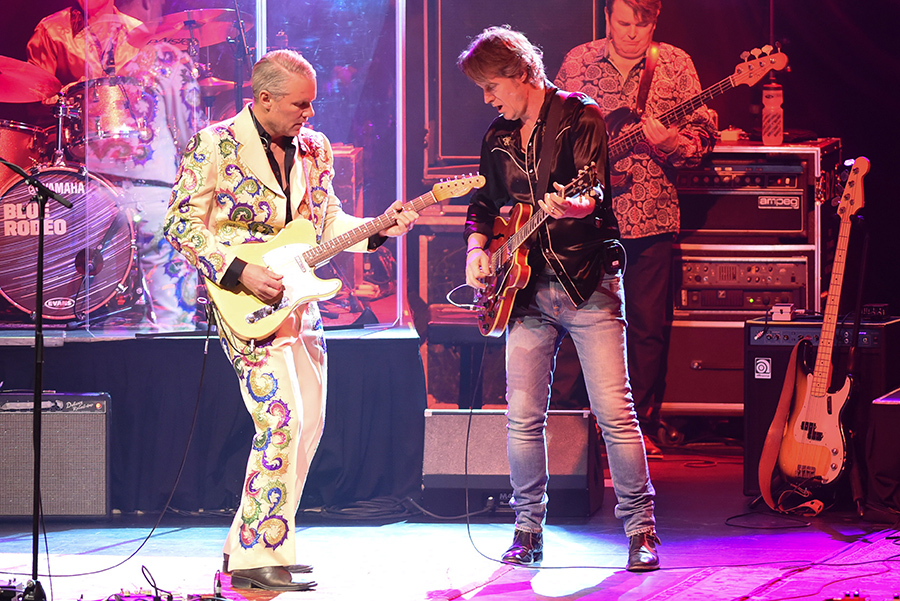 If stadium shows are not your thing, Hamilton has "soft-seater" theatres as well. The most notable of these is FirstOntario Concert Hall (1 Summers Lane). Originally known as Hamilton Place, the venue was built in 1973 and is home to the Hamilton Philharmonic Orchestra. FirstOntario Concert Hall is renowned for its acoustic and architectural design. It's one of the best-sounding rooms you are likely to experience, be it for classical, rock'n'roll or any other musical genre.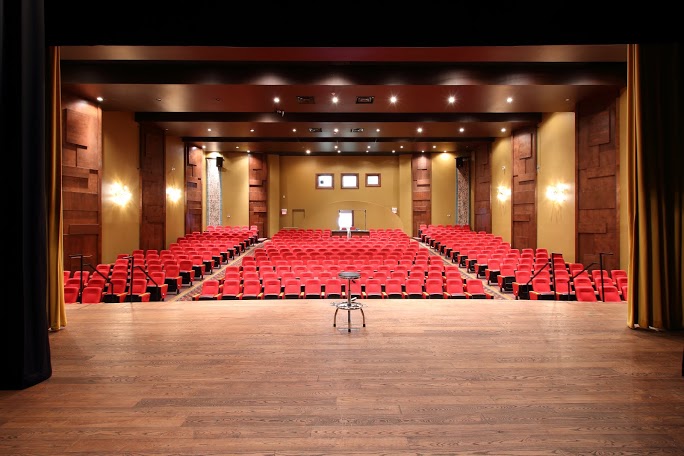 Just a few blocks away, you'll also find the Lincoln Alexander Centre (160 King St. E.), often used for film screenings and festivals such as the Matapa World Music Festival. For many years the building existed as the Odeon movie theatre. Named after the Honourable Lincoln Alexander, it also operates as a venue for private and business functions and was recently announced as a new screening theatre for the Art Gallery of Hamilton's BMO World Film Festival.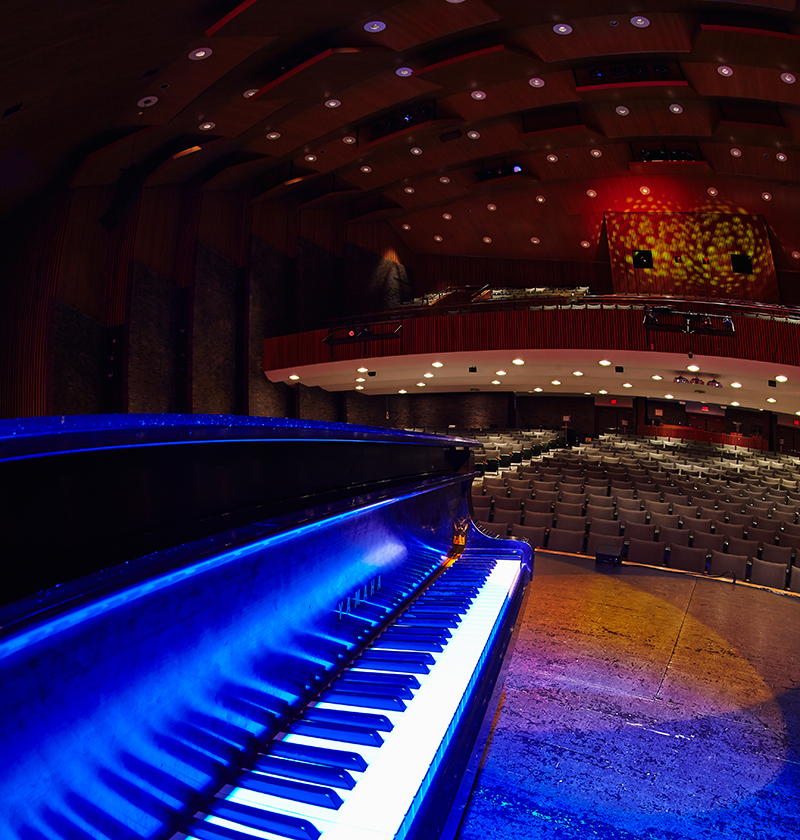 Situated on Mohawk College's campus, the McIntyre Performing Arts Centre (135 Fennel Ave E.) is a theatre designed with acoustics in mind. It's a place where visitors can catch performances of all varieties, notably in the summer when the centre is often utilized by the Brott Music Festival, featuring the National Academy Orchestra performing classical, opera, and more.
The Studio (1 Summers Lane) is part of the complex that houses Hamilton's Convention Centre and the FirstOntario Concert Hall. The room is high adaptable, and seats can be arranged from simple rows to cabaret style seating and anything in-between, depending on the event. The award-winning space has featured acts such as Bruce Cockburn, Joel Plaskett, Cowboy Junkies, Billy Bragg, and The Trews.
---
Larger Venues
For those who are more interested in getting down to the ground level, Hamilton has a storied history of rock clubs – classic rooms where legendary local artists and notable touring acts have performed. There is often a transience to these spaces – old ones close, new ones open – but the city has some fantastic stalwart music clubs. One of these is the Casbah (306 King St. W.), slightly west of the city's core, where many local and touring acts have performed over the years. The main room, and the adjacent lounge, both feature a mix of live music and DJs, as well as a good selection of micro draft beer. Some of the Casbah's most memorable shows include appearances by Sebadoh, Lee Ranaldo of Sonic Youth and a surprise reunion performance by The Pixies.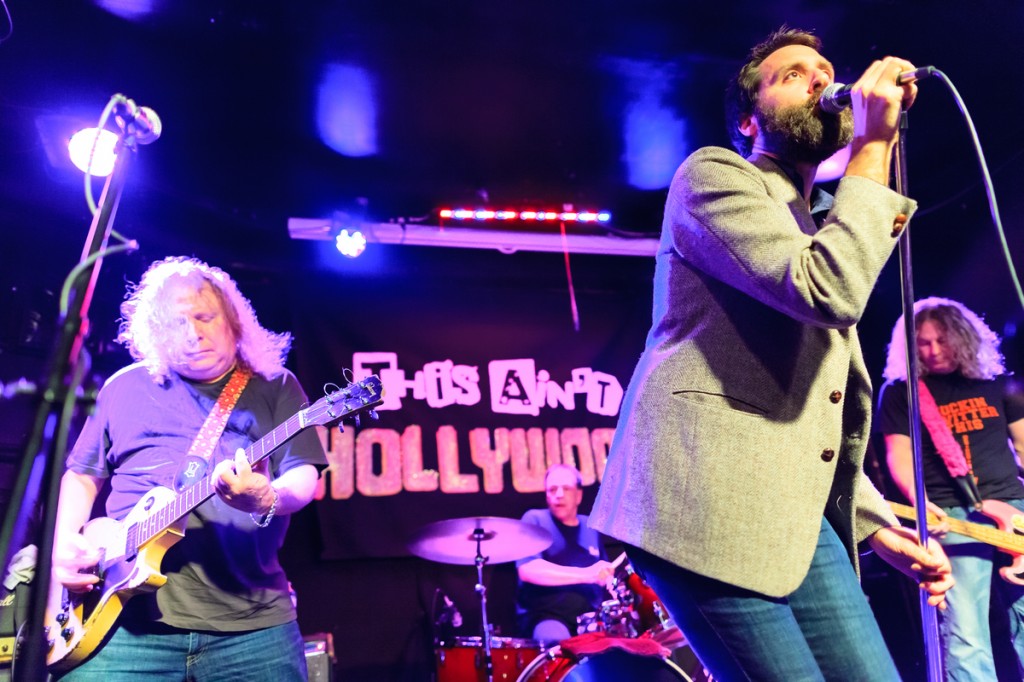 This Ain't Hollywood (345 James St. N.) is another local favourite. A self-described "proud North End Rock N Roll Bar," it is the premiere music venue in the popular James St. North neighbourhood. Previously a hotel and tavern, the structure itself was built in 1893. This Ain't Hollywood (named for a Forgotten Rebels album) opened in 2009 after being renovated and revamped with rock'n'roll memorabilia. The bar regularly features local acts, and while it's home to a classic punk-rock vibe, its diverse programming has featured everything from the afrobeat of Antibalas to guitarist Johnny Winter.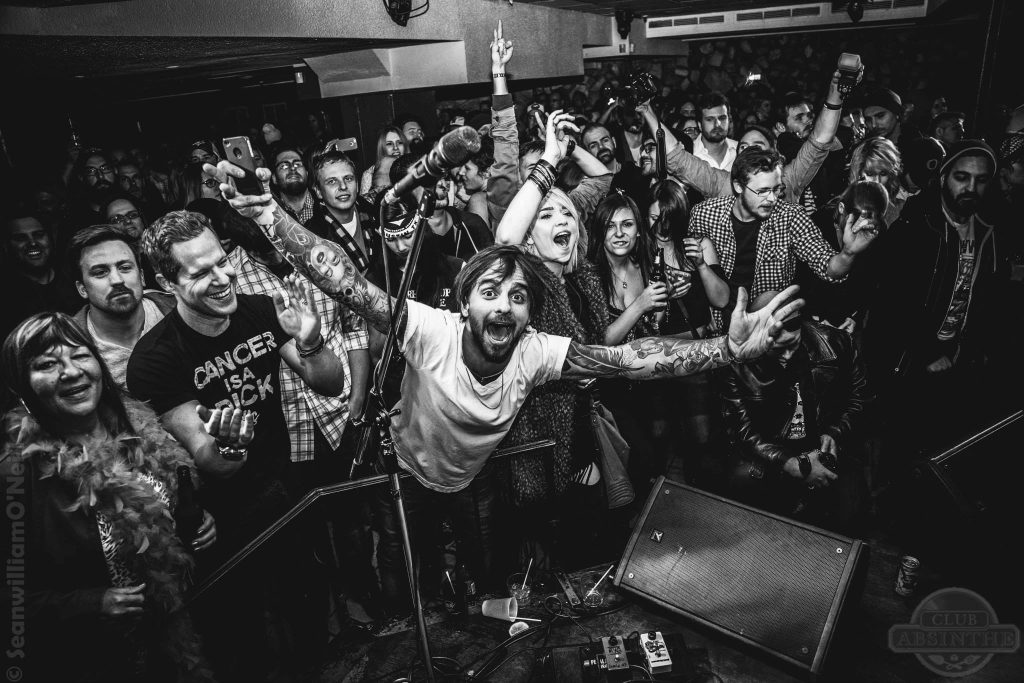 Club Absinthe (38 King William Street) is well known for its Motown DJ nights – a tradition running many years, from their original King Street location to the current one in the former Pepper Jack Café. The space is unique, with a large patio and a second floor mezzanine.
The granddaddy of Hamilton clubs is the Corktown Pub (175 Young Street). It is Hamilton's oldest licensed establishment and live music venue, and was once known as the Corktown Tavern, a colourful dive bar where you could see local bands, metal and punk rock. Modernized a few years ago and under new ownership, they still feature live touring acts as well as Celtic music and open mic nights.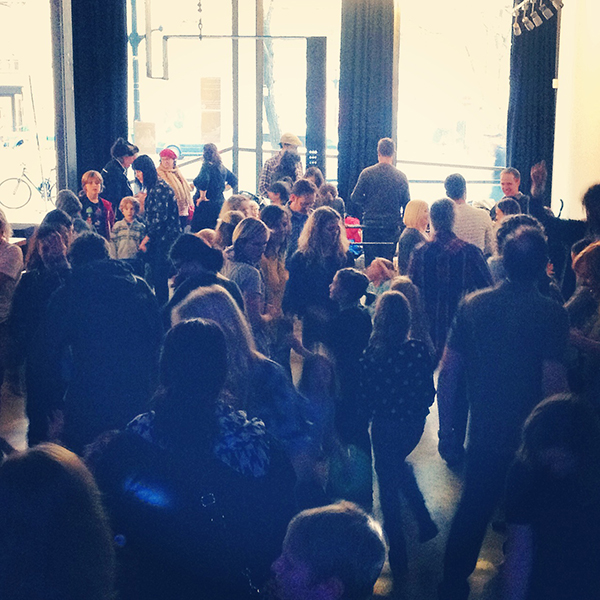 One of the city's newer venues is named for its older heritage. Mills Hardware (95 King St. E.) is a good example of Hamilton's urban renewal (they won the City of Hamilton's 2015 Urban Design and Architecture Award of Excellence for Heritage / Adaptive Reuse). Mills features larger touring acts in a more intimate setting, but they also present local bands, theatre, book launches and more. They are known for earlier start and end times as well, so you can enjoy and get some sleep on a weeknight.
Doors (56 Hess St. S.) bills itself for as "metal bar and taco joint" for exactly that reason – if you're looking for heavier music, this is the place to be.
Stonewalls (339 York Blvd) is another restaurant/venue, a larger room with a good menu, featuring plenty of rock'n'roll and blues.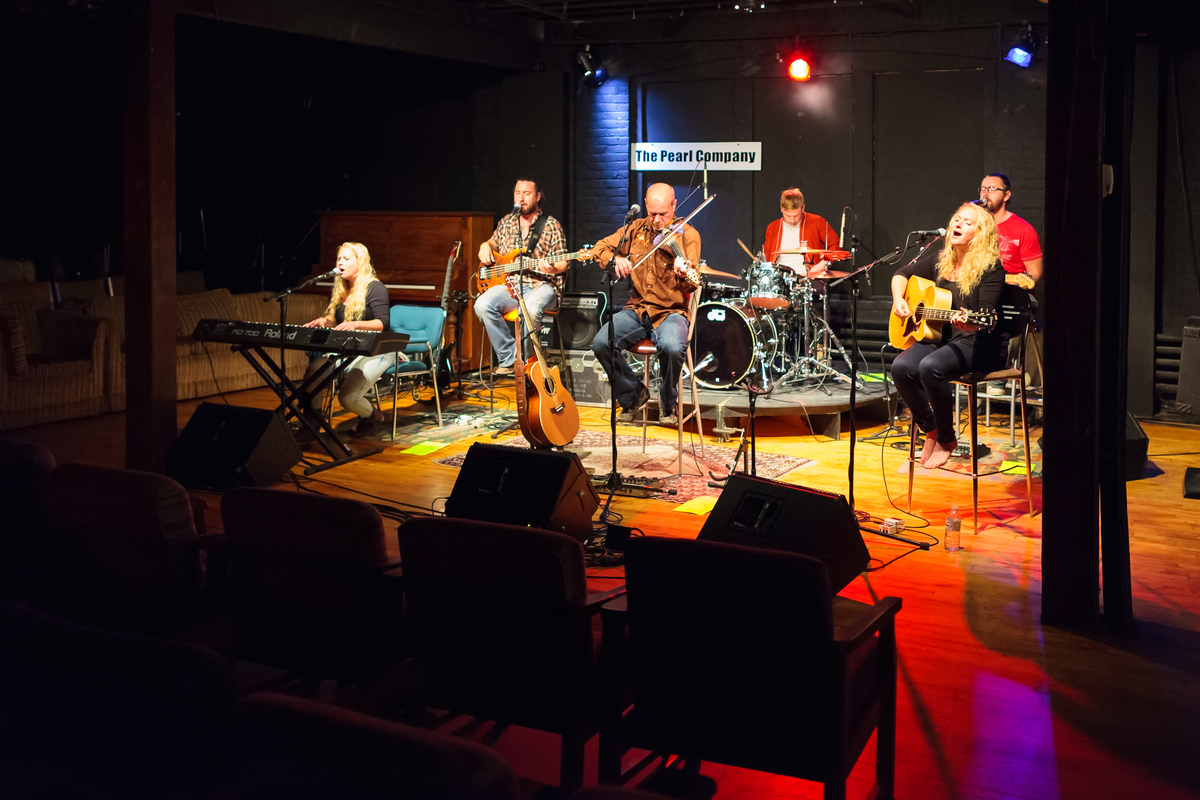 Pearl Company (16 Steven Street) is a few blocks off the downtown core's beaten path but worth the trip. This arts facility is home to both the Pearl Gallery (on the first floor) and, upstairs, a recently configured performance space for live music and theatre.
HAVN (26 Barton St. E.) is likely the city's most diverse alternative venue, featuring everything from free jazz to improvised noise music to hip-hop to avant garde performers. HAVN – pronounced "haven" and standing for Hamilton Audio Visual Node – was founded in 2012 by a group of McMaster students, and the space is known for interesting multimedia exhibitions, often at the same time as the music or performance you're experiencing.
---
Intimate Venues
James Street North has become an arts and dining hub in Hamilton, and part of the thriving scene is music. While This Ain't Hollywood is often considered the flagship rock bar, there are some smaller venues with a variety of sounds and sights to be found. Artword Artbar (15 Colborne St) is a café and bar that is known for its eclectic variety of performances – acoustic artists, folk, jazz, world, and sometimes even theatre performances, all a cozy, casual setting.
Not far from there you'll find Zylas Music + Menu (299 James St. N.) which, in the few years since it opened, has become an important outlet for local jazz musicians, though its selection of music is more varied and includes other styles and comedy as well.
Hamilton is home to dozens more spots featuring live music, each with its own personality and charm – from Rebel's Rock to Gallagher's Bar and Lounge to Ye Olde Squire to PubFiction – but naming them all here would be unwieldy. Suffice to say, there's a reason Hamilton has been called a Music City. Music isn't simply in the air here in Hamilton – music is in the city's bones.
For a full listing of music venues visit the Tourism Hamilton Music Venues page.
---
Jamie Tennant is the Program Director at CFMU 93.3 FM at McMaster. He has written for various publications including Chart Magazine, TV Times, SOCAN Words and Music, Hamilton Spectator and Hamilton Magazine, where he was nominated for a National Magazine Award in 2009. Jamie also appears as a regular guest and contributor on Cable 14. His first novel, The Captain of Kinnoull Hill, will be published in fall 2016. Follow him on Twitter.
His blog, Music in the City, explores how Hamilton music got to where it is and where it's going. Discover artists and scenes you know and love, as well as those that might have been off your radar…until now.