Over the years, we've proudly hosted everything from national blockbuster events to smaller regional conferences. No matter the size of your event, we work hard to ensure each one of your delegates leaves happy.
Events Hamilton Has Hosted
2017 (2011) Canadian Society of Association Executives Winter Summit
2017 American Public Gardens Association Annual Conference
2016 Kiwanis International Annual District Convention
2016 Heritage Canada National Trust Annual Conference
Events Hamilton Will Be Hosting
2018 Habitat for Humanity Conference
2018 Steeped Tea Annual Conference
2018 Festival & Events Ontario Annual Conference
2018 Ontario Chamber of Commerce
2018 Canadian Country Music Awards
Interested in seeing more events we've hosted?
What Clients Say About Coming to Hamilton and Working with Our Staff
To say that the City of Hamilton was an excellent host would be an understatement. Hamilton proved time and time again that the "Ambitious City" is more than just a moniker. The Host Committee was made up of the most dedicated, professional and extremely hard working group of people we have ever worked with. The culture, revitalization and pure heart of the City of Hamilton far exceeded our expectations and we were thrilled to walk away with an extremely positive experience
– Allan Reid, President & CEO , CARAS, The JUNO Awards & MusiCount
It was a pleasure to work with Tourism Hamilton our bid for the United Way of Canada National Conference. They brought energy and excitement and delivered a proposal that was considered the best UWC has ever seen.

– Len Lifchus, Former CEO at the United Way of Burlington & Greater Hamilton.
---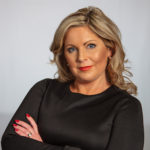 Learn how we can make your next event a huge success:
Sherry Lucia, Tourism Product Development Specialist – Convention Sales
905-546-2424 ext. 5465
Sherry.Lucia@hamilton.ca
---