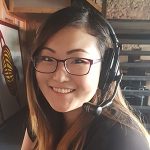 Jennifer Shin is a Hamilton based foodie who runs @tastehamont on Instagram and tastehamont.com.
Here are 12 great Hamilton brunch spots to help get you started – covering every mood and occasion.

Here are all the reasons why you have to visit Hamilton Farmer's Market

Hamilton's food and drink scene is on a roll with no signs of slowing down.