As the harvest season draws to a close, fall's last sweet treats—apples and pears—are ripe and ready for picking. Local pumpkin patches are also open, allowing families to choose the perfect jack-o'-lantern-worthy pumpkin.
The Hamilton area is 70 per cent rural, perfect for those who live close by to grab fresh produce on the regular, or for those who want to venture in from out of town for a day trip. Grab a bag or basket and check out this list of Hamilton-area destinations that allow you to pick-your-own (PYO). There are farms dating back over 200 years, while others are newer additions to this bountiful region. You'll also discover some places offer markets with other fresh produce and homemade baking, while others have created elaborate corn mazes and other kid-friendly activities* for some fall fun!
* Do check out the websites for pricing as some places charge admission.
2194 Shaver Road S., Ancaster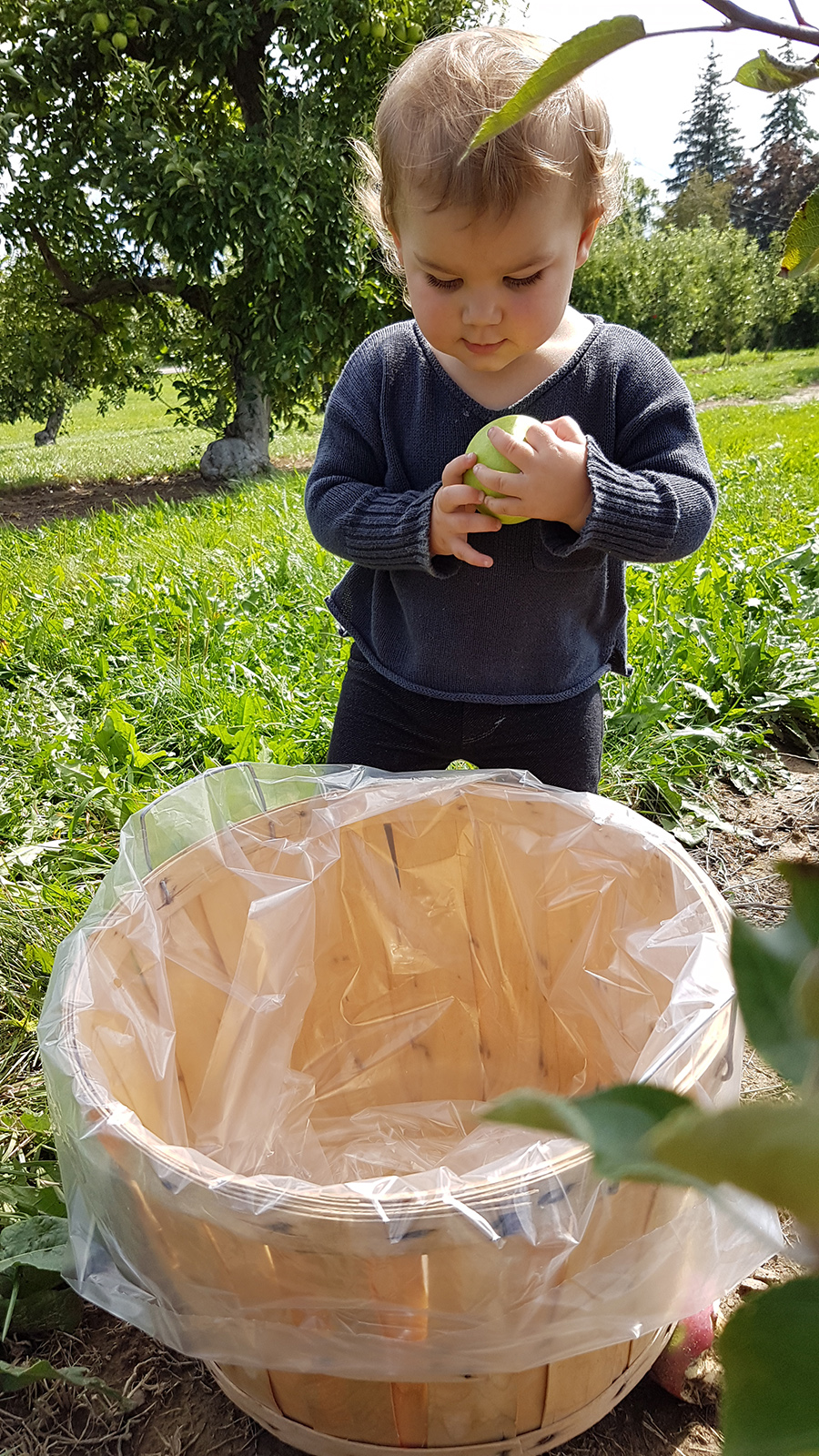 PYO checklist:
✓ Apples
✓ Pumpkins
Three generations work at this 200-year-old, family-run orchard. There are 13 apple varieties and you can pick your own pumpkins. Your sweet tooth may also want to choose from a delicious variety of fresh-baked pies, and cookies and muffins.
Don't miss: Free wagon rides (plus no admission or parking fees)
---
PYO checklist:
✓ Pumpkins
The pumpkin patch at Glen Drummond Farm, home to the Dyment family since 1887, is open for business throughout October. Play a game of nine-hole mini putt and grab a few groceries in their market before heading home with your ready-to-carve pumpkin.
Don't miss: The corn maze, "Spook Hut" and other kid-friendly activities.
---
PYO checklist:
✓ Apples
✓ Pears
✓ Pumpkins
This fourth generation-run family farm features over 20 varieties of apples and seven types of pears on their 83-acre property. Pumpkins enter the mix in October—there are varieties for pie, carving and decoration.
Don't miss: The Fletcher family's homemade apple cider.
---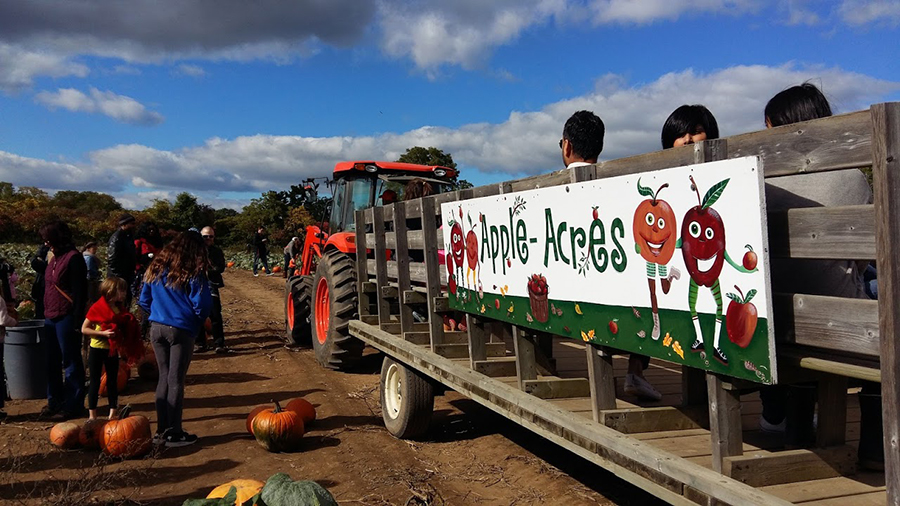 PYO checklist:
✓ Apples
✓ Pumpkins
This farm is set up to cater to the littles in your family. Have some fun in the play park, pick your own apples from dwarf apple trees and let the kids choose a pumpkin from the patch.
Don't miss: Grab a hot bowl of soup with a Cheddar Bay biscuit on a cold, autumn day. You can also get them to go. And there is a gluten-free line of treats.
---
PYO checklist:
✓ Pumpkins
Located across the street from the entrance to Christie Lake, this is a one-stop shop for fall fun, with baked goods, including frozen pies to take home and bake, and the pick-your-own pumpkin patch.
Don't miss: The giant corn maze that's in a different pattern every year. Aerial shots can be found here.
---
900 Fiddler's Green Road, Ancaster
PYO checklist:
✓ Pumpkins
Take a wagon ride down to the field where over 50,000 pumpkins are waiting for a good home at this farm that focuses on sustainable practices.
Don't miss: An educational corn maze features a puzzle for parents and kids to solve. Here are some photos to past mazes.  http://www.lindleyfarm.com/corn-maze.php
---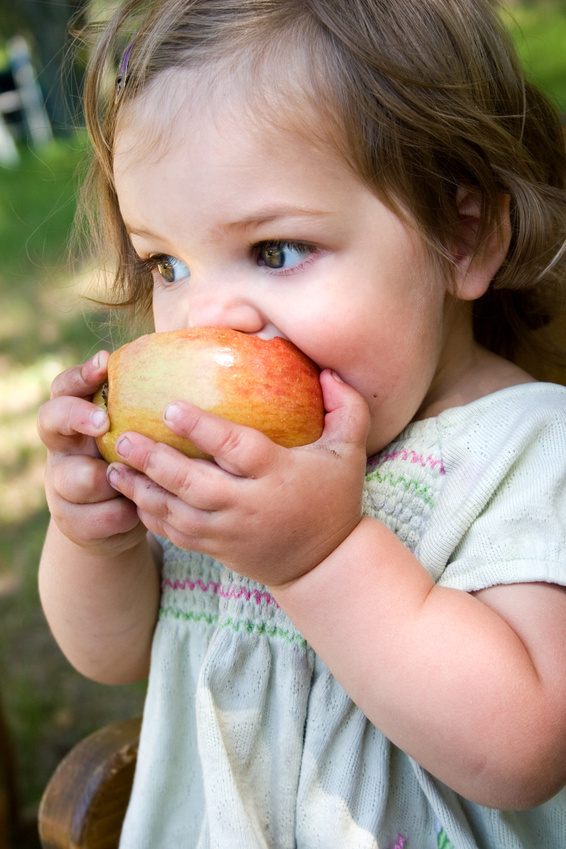 PYO checklist:
✓ Apples
Check the picking schedule to see what's in season and choose from over a dozen apple varieties. Some are u-pick, others can be picked up in the market store that also features other produce, preserves and fall décor items, like straw bales, seasonal flowers, pumpkins and gourds.
Don't miss: Apple-infused favourites—apple cider vinegar, apple butter and apple cider.
---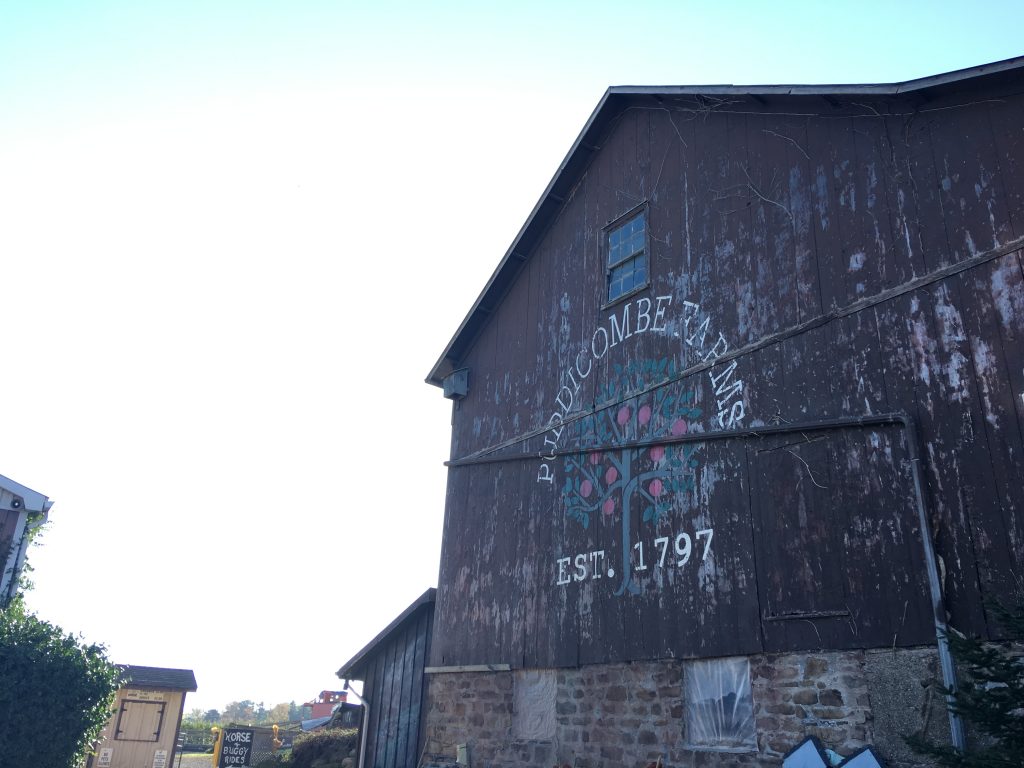 PYO checklist:
✓ Apples
✓ Pears
✓ Pumpkins
There is a lot going on at this farm that's been around since 1797. Let Little Pudd, the agricultural touring train, take you through the orchard and around the winery to see what's available on the property.
Don't miss: Wine and cider. Enough said!
---
PYO checklist:
✓ Apples
✓ Pears
This 10,000-tree orchard is the newest addition to the area's collection—the grand opening was celebrated in September 2017. Owner Lucas Catalfamo says he wants to bring a multi-faceted farming entertainment experience to Hamilton.
Don't miss: Check out the fridge behind the table with the scale and cash register! Two words: Candy. Apples.
---
1974 Concession Road 2 W, Lynden
PYO checklist:
✓ Pumpkins
You may recognize this aptly named farm (the family's last name really is 'Merry') from cutting down your Christmas tree, but in the fall, the farm hosts a Pumpkin Fest where you can choose the perfect pumpkin and kids can enjoy the corn maze game and the pedal kart race track.
---
---
Tara Nolan is a Dundas-based freelance writer with a passion for exploring the outdoors. Tara loves to write about mountain biking, gardening and other active pursuits for a variety of print and online publications. Follow her on Twitter @thattaranolan and Instagra @tara_e. Her blog The Outdoor Explorer reveals Hamilton's stunning outdoor spaces, from nature trails and waterfalls to conservation areas, farms and gardens. Whether you want to walk, hike, bike or paddle, discover where to seek out your next outdoor adventure – all minutes from the city's core.