Many roads from wars past converge in Hamilton. The city has an abundance of sites connected to significant military events. For anyone interested in history, these come alive again through the stories they tell and the memories they honour. Throughout the week services will be held throughout the city in remembrance of our fall soldiers. For a full schedule of Remembrance day events click here. Read on for more on sites in Hamilton where you can turn back pages in time:
---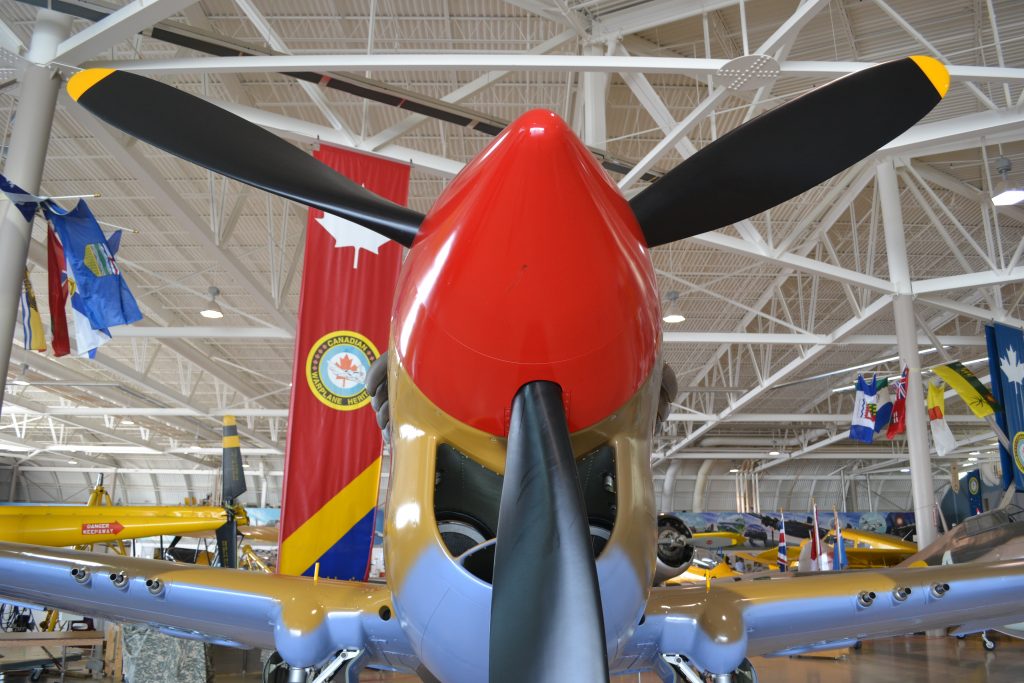 Since 1972, the Canadian Warplane Heritage Museum has been dedicated to the acquisition and preservation of aircraft flown by the Canadian military since the beginning of the Second World War. It has collected more than 50, including the rare Avro Lancaster, one of only two remaining planes still airworthy in the world, plus a Fairey Firefly and a de Havilland Canada Chipmunk, the first two aircraft that sparked the evolution of the museum. Exhibits and historic photographs pay homage to the brave pilots who flew military planes and chronicle the history of flight in Canada. Museum members can book flights in some of the museum's most famous aircraft.
---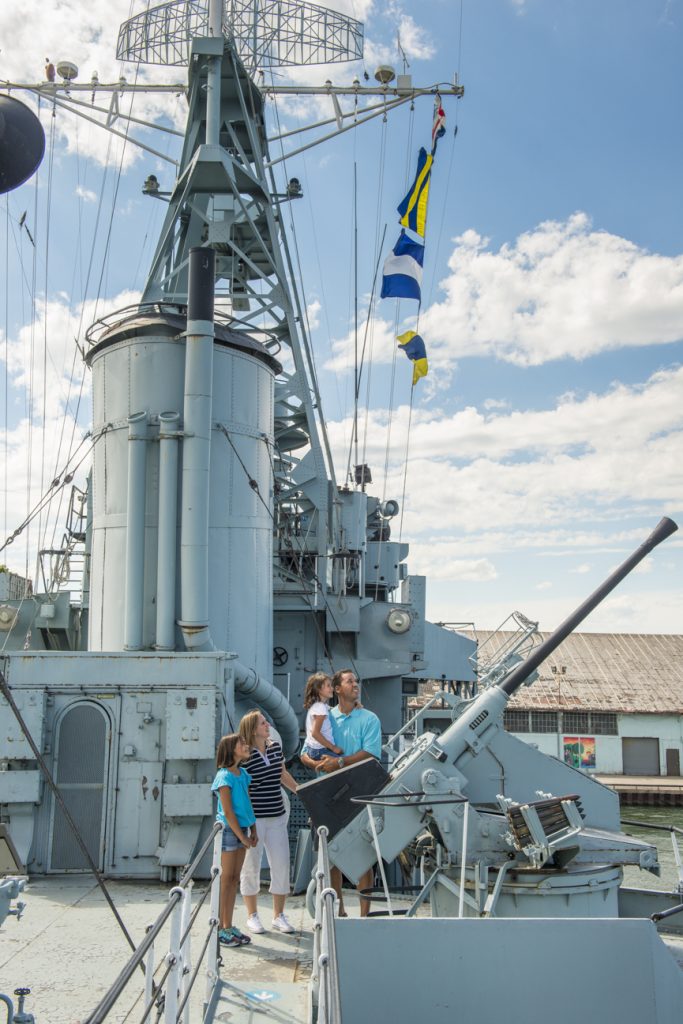 Hamilton's downtown waterfront is home to one of the most acclaimed ships serving in the Second World War and beyond – the HMCS Haida, now designated a National Historic Site. The Tribal-class destroyer distinguished itself during a number of historic battles. Climb on-board to get a feel for what life was like for crew members serving on it with the Canadian Navy. You'll hear the legendary tales of this famous ship and develop a deeper appreciation of the role it played on the international battlefront.
---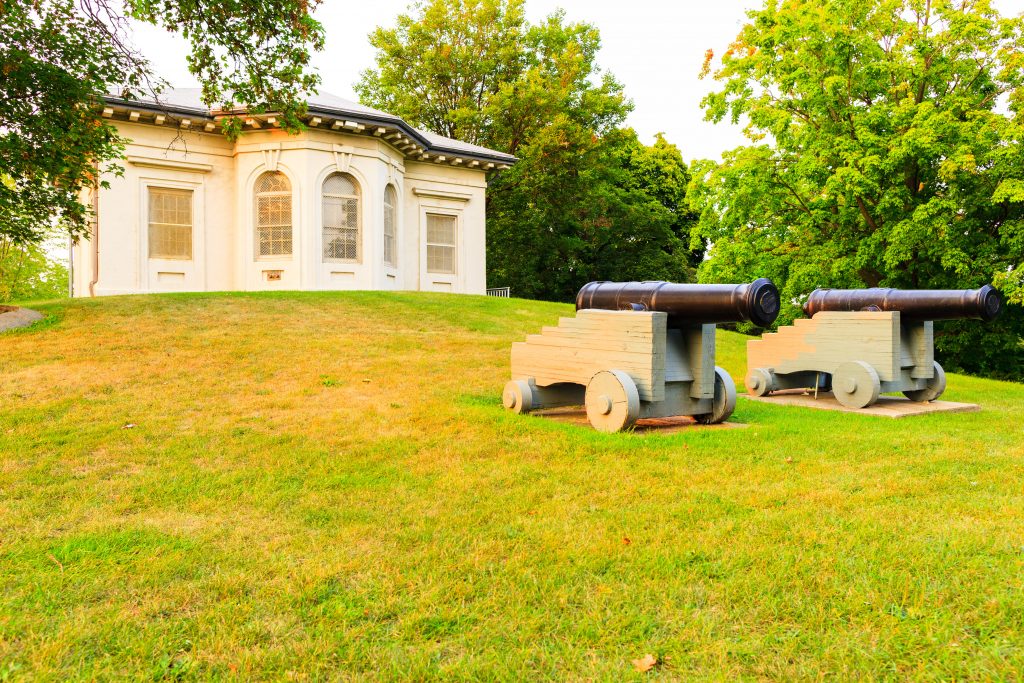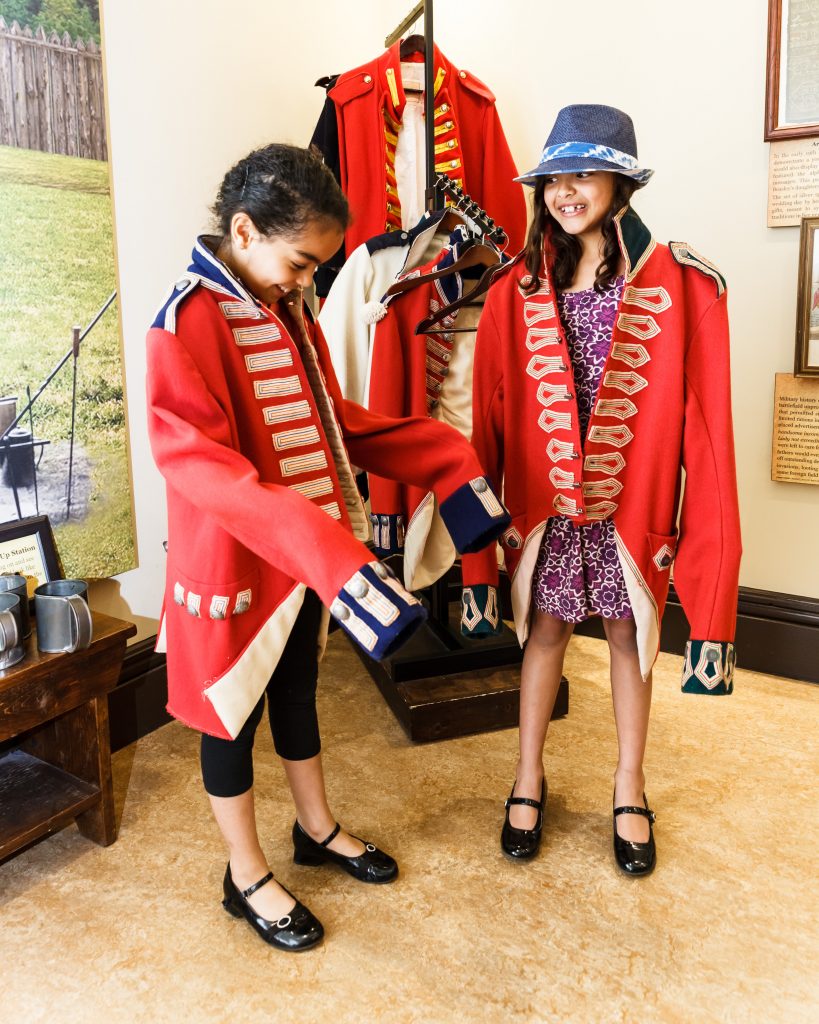 Housed in Sir Allan MacNab's former gatehouse on Dundurn Castle grounds, the Hamilton Military Museum primarily focuses on the War of 1812. What was known as Burlington Heights served as a supply depot, threatened, but not attacked, by American forces. The museum is fortunate to have artifacts from that time including two original uniforms. Through video and sonar imagery, visitors also observe The Hamilton and Scourge shipwreck sites, the only complete 1812 warships in the world. They're preserved intact 90 metres below in Lake Ontario, near Port Dalhousie. World War I is represented with posters, uniforms and videos.
---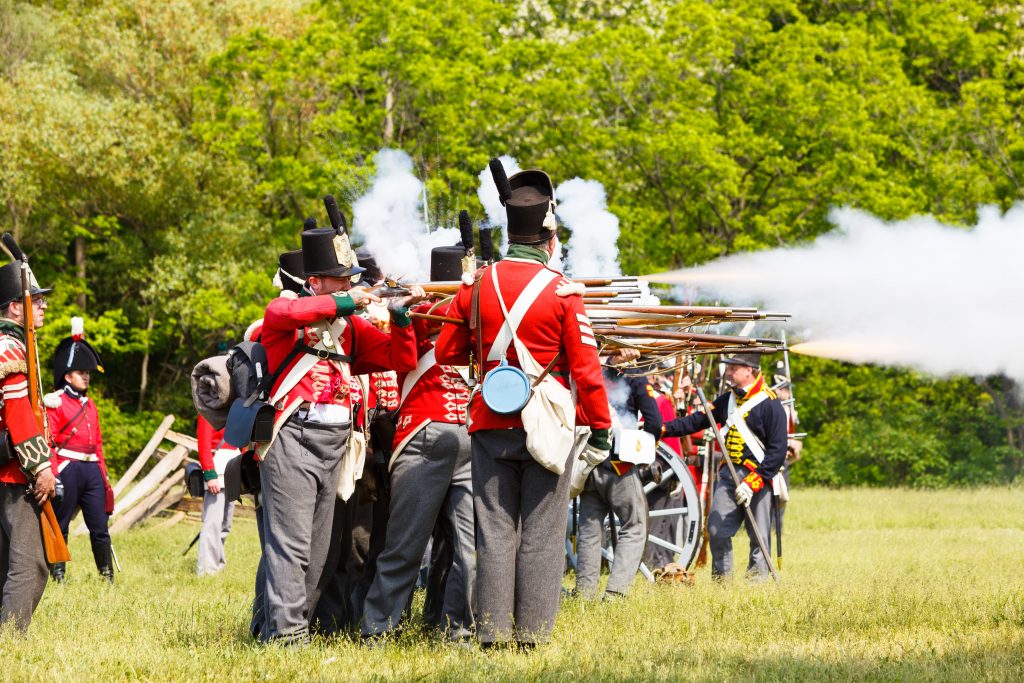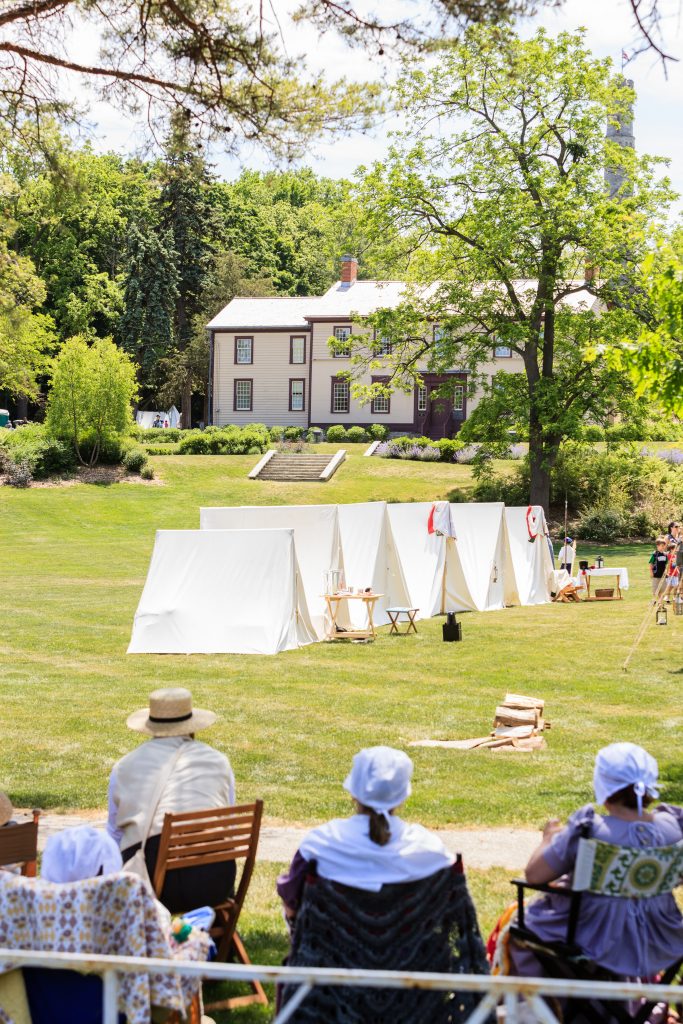 The Battle of Stoney Creek was a pivotal moment in the War of 1812. On June 5, 1813, the Gage family residence was taken over by invading American troops. The British army of 700 planned a night attack on their enemy's position, manned with 3,500 soldiers. Two American brigadier generals were captured, causing chaos among the troops and resulted in a full retreat by the Americans. Today, visitors can visit the Battlefield House Museum & Park to learn more about this critical event. A 100-foot tall monument erected in 1913 to commemorate a century of peace between Britain and the United States continues to be Stoney Creek's most famous landmark.
---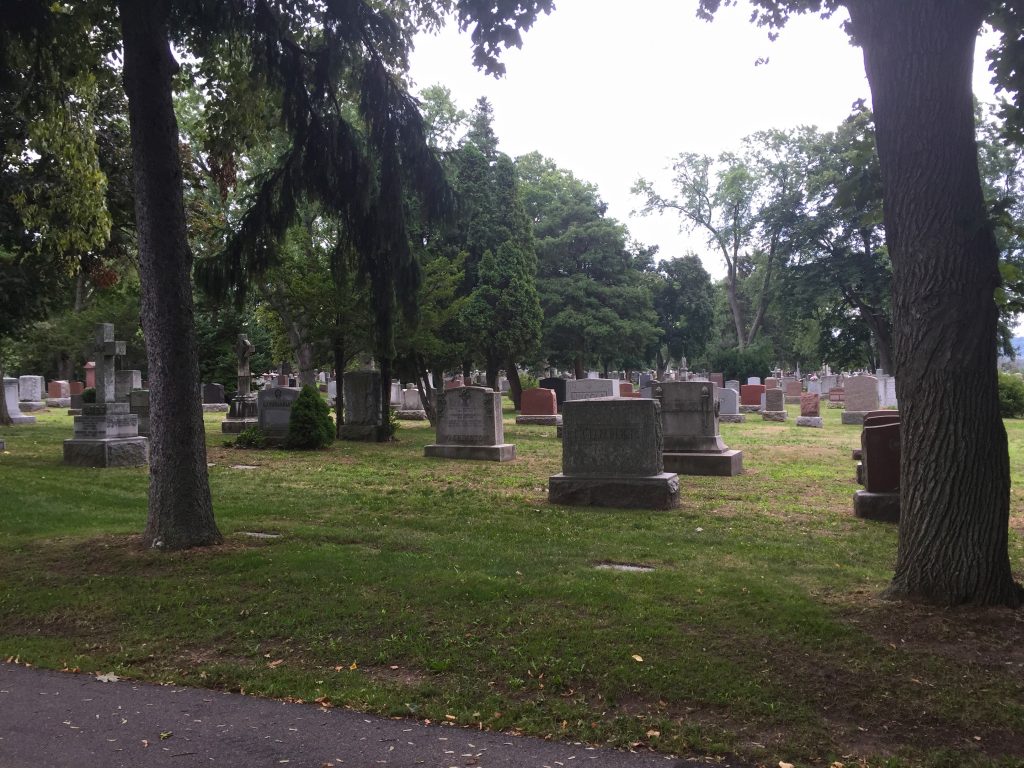 It's no secret that Hamilton has important ties to the War of 1812. But many history buffs are surprised to learn that the Hamilton Cemetery, the oldest municipally owned one of its kind in Canada, has a number of graves belonging to soldiers who died in its battles. Robin McKee of Historical Perceptions hosts guided walks, starting across from Dundurn Castle. He points out military plots and others of note while sharing stories of bravery and courage.
---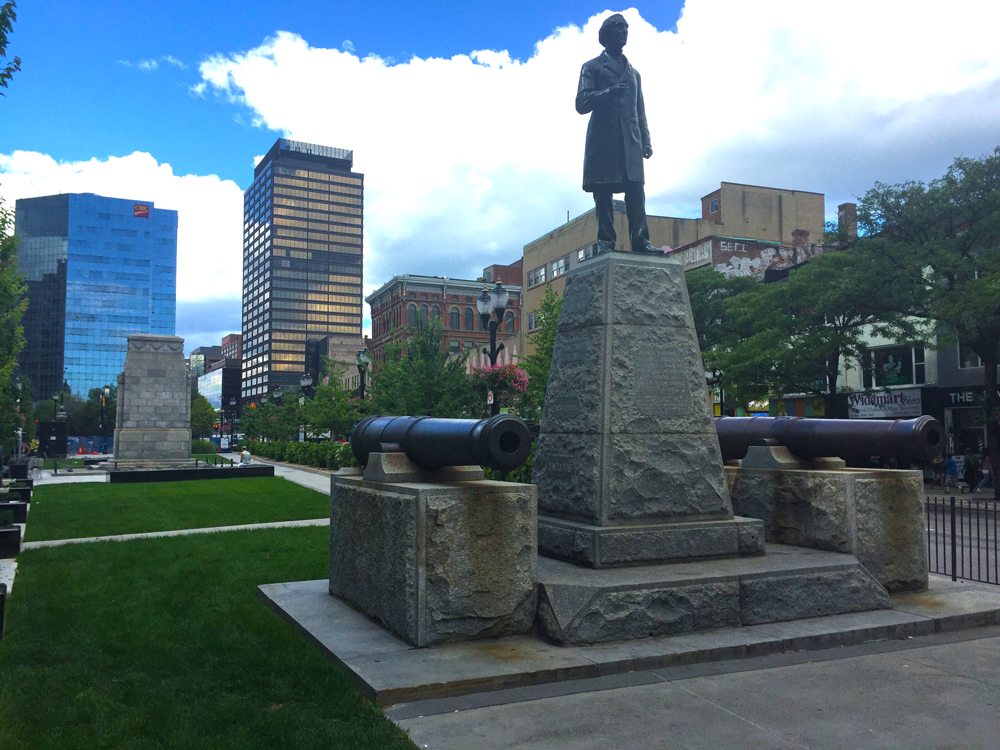 Hamilton's recognition of its role in Canadian military history continues. In May 2015, Veterans' Place opened up in newly re-designed Gore Park to commemorate the site's long-standing importance. More than 70 years ago, an estimated 50,000 to 70,000 Hamiltonians gathered there to celebrate the end of the Second World War. Today, VE Day and Remembrance Day ceremonies still happen here around the cenotaph located in the downtown core.
For a full list of 2016 Remembrance Day services and events please click here.
---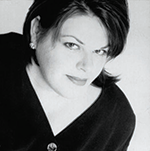 Michele Sponagle is a prolific journalist born and raised in Hamilton. Her work has appeared in top media outlets across Canada. Follow her on Facebook, Twitter and Instagram. Michele's blog takes a fresh look at some Hamilton classics, from iconic eateries to the quirky stories behind its most beloved and well-known attractions.