Arts and draught: A thirst-quenching look at new breweries pouring into the city
Before you blink twice, another new brewery is being added to an impressive, growing roster in the Hammer, much to the delight of hometown beer enthusiasts. Hop on over and you'll find the ale, lager, porter, or stout destined to be your preferred sip of choice.
Destination taprooms well worth a visit
Merit Brewing seems right at home on the hip and happening James Street North. Guests come to the taproom not just drink, but to eat, too, with a menu stacked with beer friendly bites (think baked beans, sauerkraut and sausages). Aaron Spinney (ex-Sawdust City Brewery in Gravenhurst, Ont.) serves as brewmaster and Tej Sandhu provides the biz brains. The pair is making a name for themselves as bright minds that think outside of the bottle and unafraid to incorporate non- traditional ingredients, from nectarines to coriander.
Meanwhile, Warren Pyper is the can-do guy behind The Hamilton Brewery, aka THB, established in 2014. He plunged into the beer business after nine years in the military and chef school. The self-educated brewer hit a homerun with his first creation, Blue Collar Pale Ale, a nod to the city's industrial roots. The follow up, Riley Ale, followed and instantly had the city's lovers clammering for more.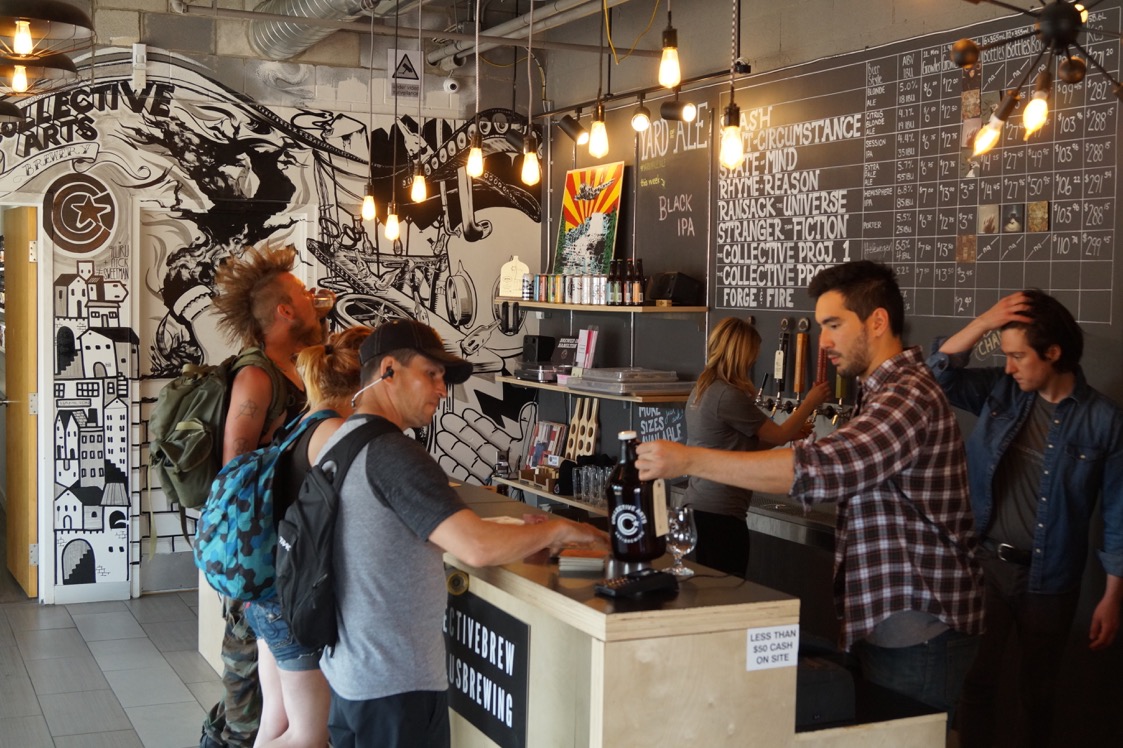 Collective Arts Brewing takes the "arts" portion of its name seriously. Founders Matt Johnston and Bob Russell pour plenty of creativity into every can, including the can itself, which features original designs and a label that can be scanned via a phone app to hear great tunes. Inside, there's tasty beer or cider. It's a win win. Never content with the same old same old, the changing seasons mean new additions to the roster. The fall newbies include Sour Harvest, Cranberry Basil Gose, IPA no. 4 and West Hop. Boredom is not an option.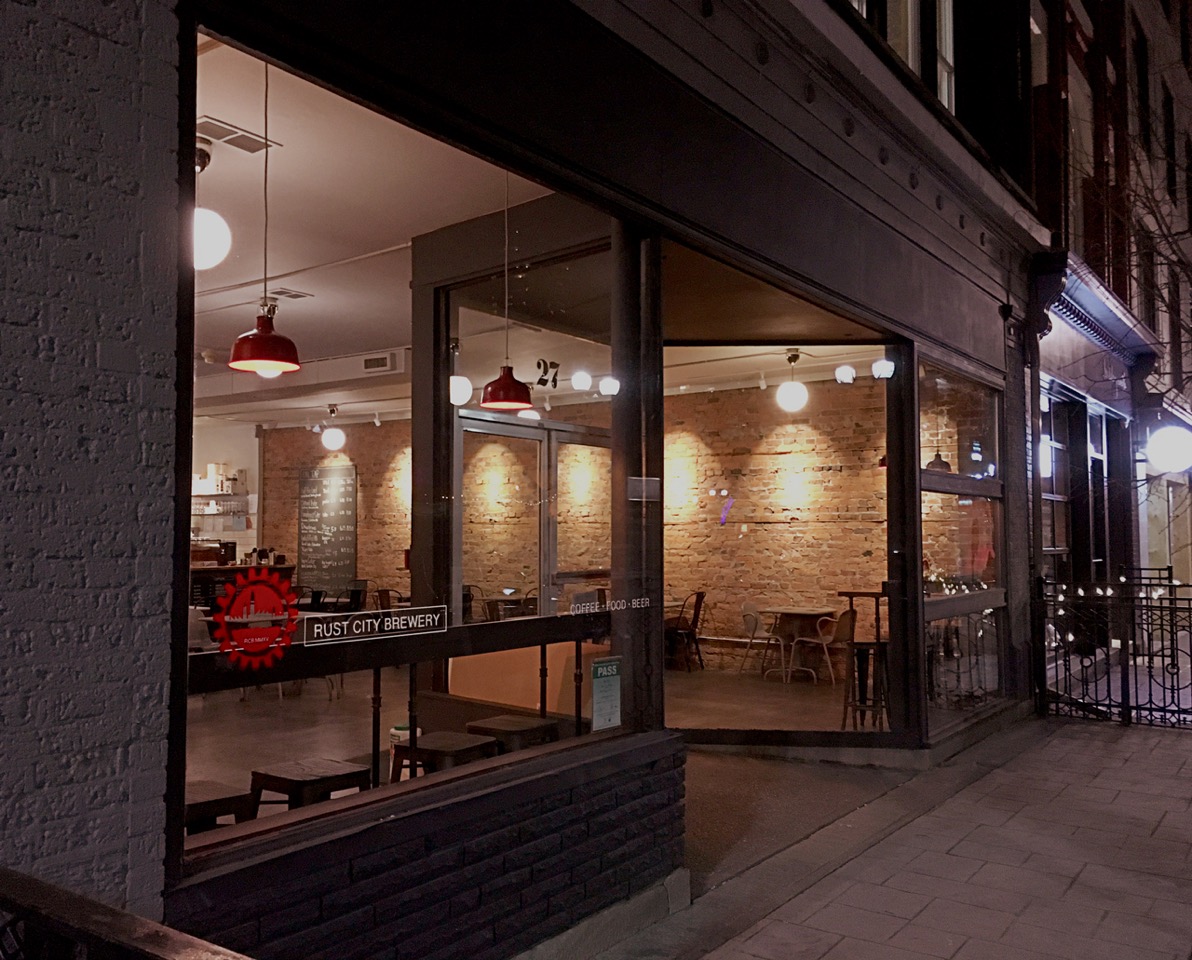 Rust City Brewery serves many purposes at its home on King William Street downtown. Its love of good beer translates also to a strong focus on coffee (with beans roasted onsite), food and cultural events. Its split personality means there are plenty of reasons to visit this venue. Come to chill, watch a live performance and pair with a great beer from Ontario breweries. Some time in the future, it will be producing its own versions to quench the thirst of its customers.
Best of the west
There's plenty brewing in the west end of the city. There, you'll find the freshly opened Grain & Grit Beer Co., just a short hop from McMaster University. Its head brewer Alex Sporn brings a European flair to his creations, thanks to the wee town in Germany where he grew up. The former wine master is now applying his skills to small-batch beer, much to the delight of Hamilton beer enthusiasts.
With 10 beers on hand, visitors to Fairweather Brewing Co., also a new arrival in the west, have a tough time deciding which to try. The regulars love Sundrop Wheat IPA and NW Pale Ale, which take a hop 'til you drop approach. This small-scale brewery also collaborates with other businesses in town. It partnered with the beloved Detour Coffee to create its Madrugador Session Stout. Pairing any of these beers with Fairweather's soft, chewy pretzels is highly recommended.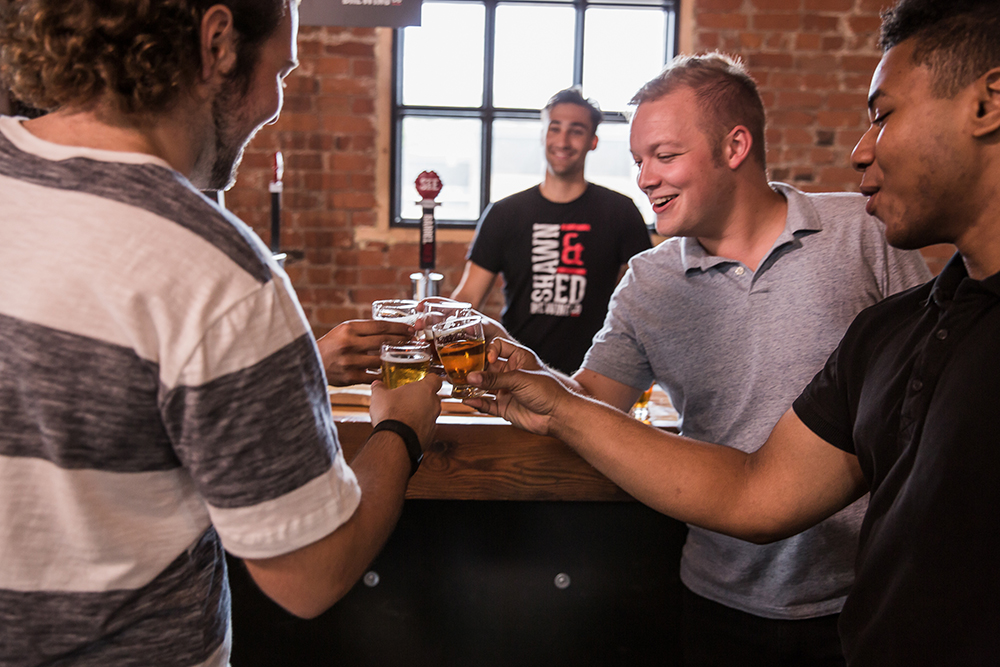 Shawn & Ed Brewing Co. is as Canadian as saying 'I'm sorry.' Longtime friends Shawn Till and Ed Madronich opened a brewery in an old ice rink in downtown Dundas three years ago. Money flowed in, thanks to a Kickstarter campaign, and brewing commenced. Drop by the tasting room and sample its offerings, including Barrelshed, a tasty beer aged in wine barrels to give it a unique character. Judges at the World Beer Awards recognized it, too, with a win in the pale beer/bitter over 5% category.
More of a fan of Hamilton's East? Check out Clifford Brewing for award-winning porters!
Sensational cider
And let's not forget cider. It is experiencing a renaissance, thanks to artisan cideries, like West Avenue Cider in nearby Freelton, Ont. Its crisp clean flavours are getting noticed in a big way, winning Best Cider in Ontario honours in 2014. The secrets to its success? Start with 100 percent local heritage apples, add barrel aging and good old craftsmanship.
Guide your taste buds here
The Hamilton Halton Brant True Brew Path offers a kind of shorthand for beer lovers who want to discover the best sippers in the area. Hamilton is front and centre with a two-day suggested itinerary that throws local attractions and great food into the mix. It's perfect for adventurous souls who love the thrill of the new and unexpected. Cheers to that!
Looking for an easy way to experience Hamilton's breweries without worrying about getting a designated driver? Check out the newly launched Original Hamilton Beer Tours for a great guided experience with various packages available.
Craft beer lovers can also begin to explore Hamilton's exciting brewery scene with the  Craft Beer Passport that gives users access to $2 craft beers at bars and breweries across town.
Happy exploring!
---
---
---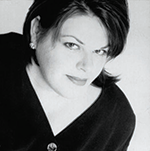 Michele Sponagle is a prolific journalist born and raised in Hamilton. Her work has appeared in top media outlets across Canada. Follow her on Facebook, Twitter and Instagram. Michele's blog takes a fresh look at some Hamilton classics, from iconic eateries to the quirky stories behind its most beloved and well-known attractions.