Hamilton has seen a steady flow of new craft breweries open in the last few years – a perfect pairing for the city's explosive culinary scene.
This new wave of breweries are bringing back historic traditions in a new way, building on the deep roots of Hamilton's brewing history.
Hamilton's Hop History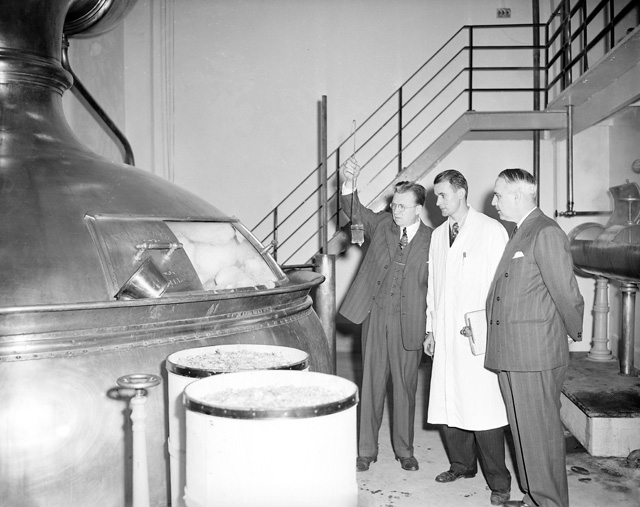 Hamilton is a city with a strong tradition of brewing, as were most Canadian cities founded by early European settlers, who brought their fermentation traditions over to the New World. Historically, much of the available groundwater – given lack of plumbing/sewage – would have been untrustworthy for safe consumption. So boiled, fermented brews of abundant grain crops like barley and hops were considered a healthier alternative to water, providing energy and nutrients in addition to safe hydration.
---
Early Brewing Traditions
The below-stairs of Dundurn Castle has a brewery room, where the kettles and brewing equipment of the mid-19th century can be observed. It is told there were likely twice annual brews made for the house, one of lower alcohol content and one of higher potency, with the former doled out to staff throughout the workday and the latter kept on reserve for guests and celebrations, and likely, the man of the house himself.
Like Dundurn, many private homes would be well equipped to make their own homebrew in the years before the temperance movement. But of course there was a tavern market to supply as well. A very early commercial brewery in Hamilton was located on the west side of Bay Street North near Mulberry Street. Originally called Spring Brewery, it was established in the earliest days of the city in 1838 and later known as the Grant & Middlewood and eventually, the Grant and Lottridge Brewing Co.
It was likely a lucrative business, as two of its proprietors built prominent homes for themselves. Peter Grant's pre-Confederation house still stands on Grant Avenue (also his namesake), and James Lottridge's house known as Brightside / Sunnyside was designed by prominent architect James Balfour and located nearby the old brewery on Bay Street North
---
Craft Beer Revival
These days, like much of the trends of the early millennia, we're seeing a shift in the beer economy that harkens back to historic traditions. Small batch, handmade recipes of yesteryear are showing up on tap once again, often made of local ingredients and sometimes with creative flavour additions.
Craft breweries have been popping up all over the country over the last decade, and this newfound economy has been further boosted by the experiential culture surrounding it. Micro-breweries are wonderful places to visit and learn about the products, and sample some tastings to figure out which you'd like best to take home. Interestingly, these creative brewing entrepreneurs are choosing spaces for their ale-making alchemy that are interesting in their own right, historically or architecturally. Here are a few of note in Hamilton.
---
201-207 Burlington Street East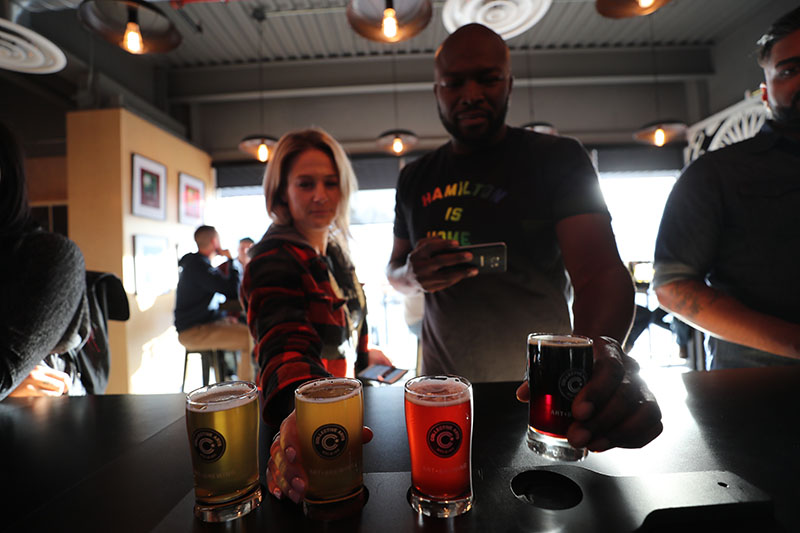 The only building on our list that was actually purpose-built as a brewery. The home of Collective Arts was originally known as Peller Brewing Company, which opened in 1947 and later reincarnated as Henniger-Brau (1970s), Amstel Breweries (1980s) and Lakeport Brewing Corporation. Nowadays, the site boasts an event space in addition to the taproom. Known for their art labels, the branding honours the strong artistic community of Hamilton with hometown pride. Definitely worth a stop in after a day strolling the waterfront parks.
---
65 Hatt Street, Dundas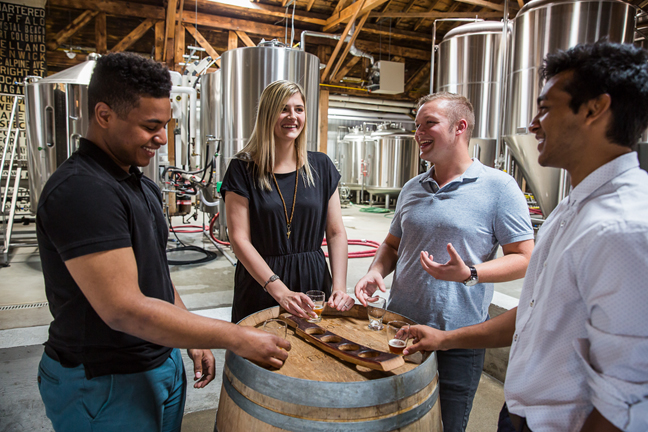 When owners Shawn & Ed decided on the location for their brewery, the former Dundas Curling and Skating Rink must have stood out for its simple, A-frame construction – much like a shed, or an amalgamation of the first two letters of their names. This Dundas hotspot is open and airy, and features many seasonal and classic brews on tap. Their community-style seating makes it a great spot to enjoy with a large crowd, or meet new friends. Enjoy exploring historic downtown Dundas and the spectacular trails and waterfalls nearby.
---
27-29 King William Street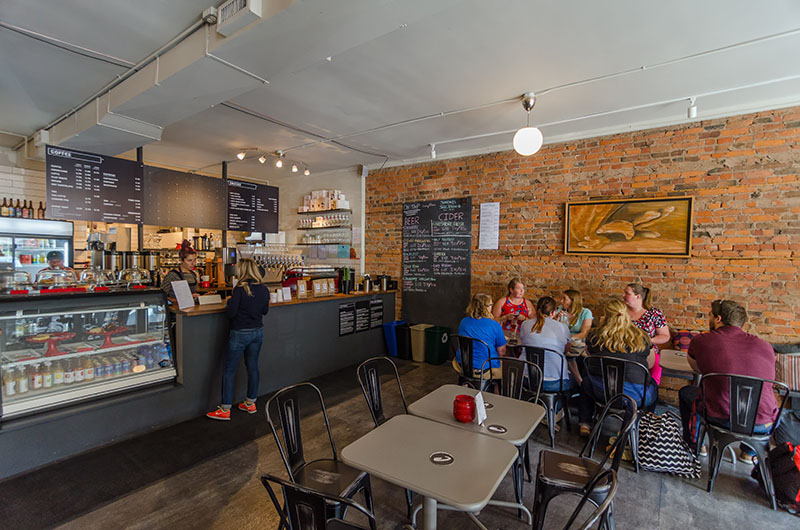 This micro-brewery-in-the-making is set right in the midst of the King William culinary strip in downtown Hamilton. Its ground-level storefront has had many incarnations since its inception in the late 19th century, including a picture-frame store, a liquor store, government offices and restaurants. Stop in for a brew, either beer or coffee – they roast their own beans on site!
Hamilton's built remnants of the city's industrial past have attracted fashion-forward businesses of all kinds to this cobblesonted street lined with beautifully restored post-industrial buildings.
---
More Great Breweries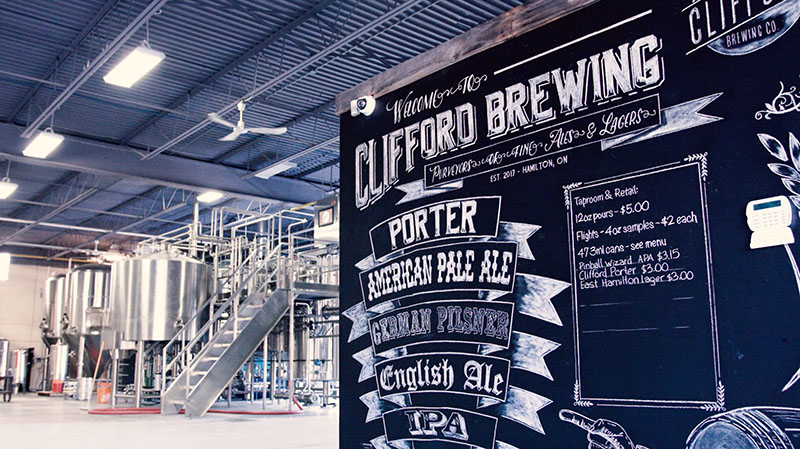 And the list of breweries in heritage buildings goes on. Clifford Brewing (398 Nash Road North) is located in an industrial business park on the mountain, in a former mattress factory. Known for their porter specifically, the taproom is worth a stop in when visiting the area. Fairweather Brewing Company (5 Ofield Road) is located in a former industrial storage facility, just a stone's throw from McMaster University. The space is large enough to house their taproom and bottle shop, as well as a 100-eat mezzanine event space – perfect for private parties. The second stop in Westdale's mini brewery district, The Grain&Grit Beer Co. (11 Ewen Street) has a name befitting of a Hamilton brewery, honouring that industrial-chic aesthetic, and their space does too, occupying a building that served as an auto service shop in a previous life.  Finally, check out the always popular Merit Brewing (107 James St N.) – a newer build in the heart of the historic James Street North strip.
---
For more on Hamilton's brewery scene check out this #MyHamilton brewery blog.
---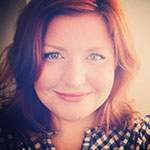 Ashleigh Bell is a designer and heritage project coordinator at the City of Hamilton's Tourism and Culture Division. She is an alumnus and faculty associate of Willowbank School for Restoration Arts and has led heritage education seminars for the Hamilton-Burlington Society of Architects. Ashleigh lives and works on James Street North in downtown Hamilton. Follow her on Twitter @AshleighMBell. Her blog Heritage Hotspots invites readers to discover the city's incredible heritage landscape that makes Hamilton unique in the region and the many new heritage projects creating vibrant places to live, work and play.