Hamilton's zeal for the arts manifests in many ways: monthly Art Crawls, independent galleries spread across neighbourhoods, arts festivals and an overarching new outlook on Hamilton's cultural landscape turned unofficial slogan: "art is the new steel."
But this momentum has been building for many decades, thanks in large part to one of the city's most enduring arts institutions, the century-old Art Gallery of Hamilton (AGH).
Before taking a look at its incredible 2018 season (including blockbuster exhibits by Edward Burtynsky and Vivian Maier), explore the gallery's rich history and highlights of its world famous permanent exhibits.
A pillar for the arts since 1914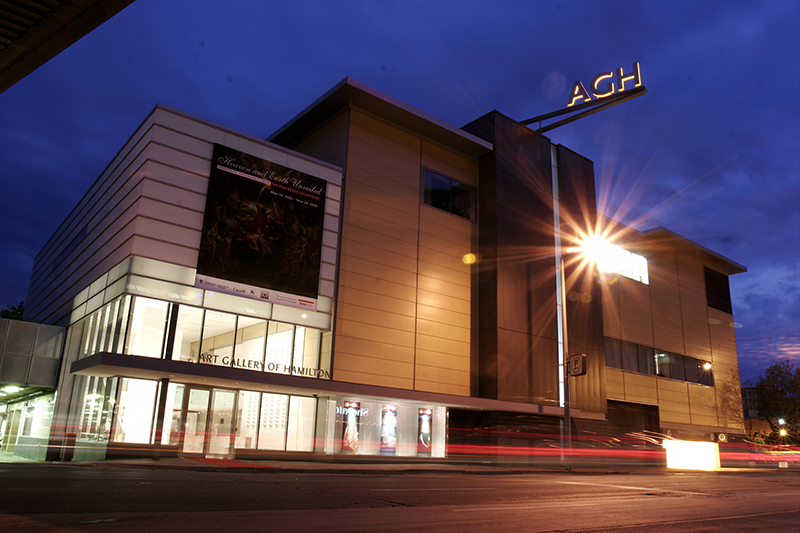 With over 10,000 works in its permanent collection, the AGH is the oldest and largest museum in southwestern Ontario. The gallery opened its doors in 1914 with 33 paintings by William Blair Bruce as its first exhibit.
Formerly called the Municipal Gallery of Hamilton, the AGH was housed in the Hamilton Public Library on James Street South where it lived for 33 years. The paintings known as the "Bruce Collection" formed the foundation of the gallery's permanent collection. Its second location, in West Hamilton (close to McMaster University), was opened in 1953.
The AGH's current downtown location opened in 1977. Now a hub for education and community programming in addition to changing collections and exhibitions, the AGH is the perfect spot for out-of-town visitors, date night, a family outing, or a solo trip for the art-lover. Its programming includes tours, workshops, clubs, family events, films, and more.
---
A Permanent Collection with over 10,000 pieces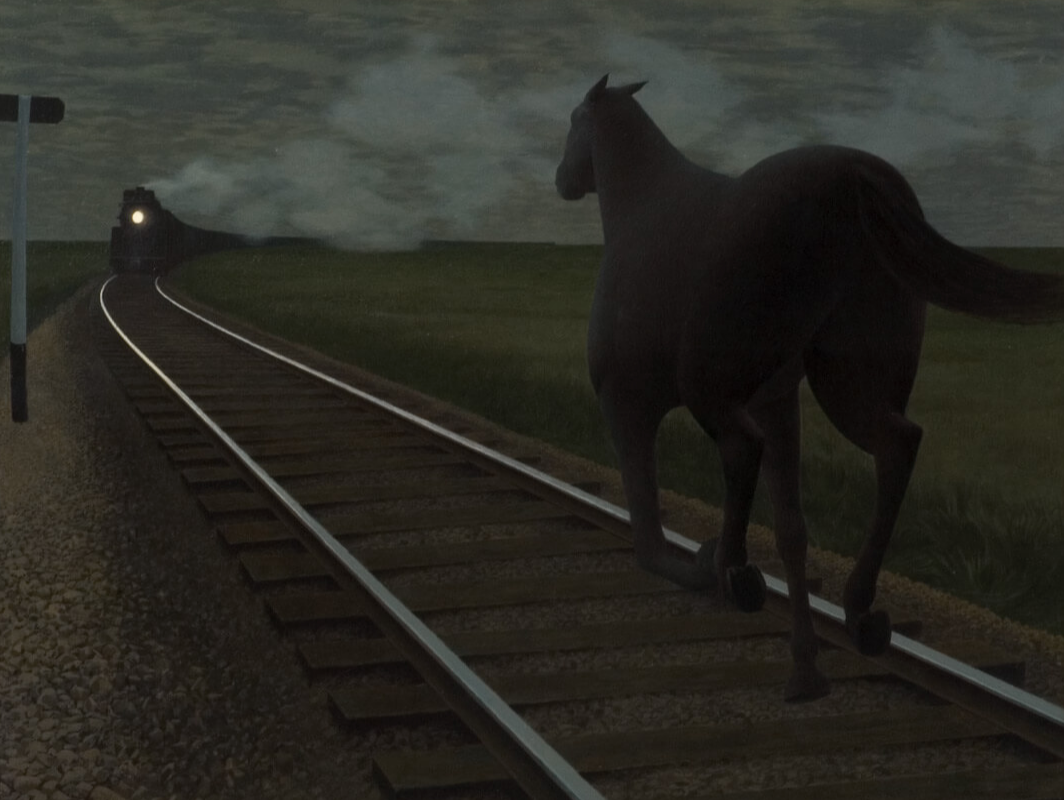 The AGH's permanent collection is divided into the Canadian Collection, including Alex Colville's Horse and Train and William Kurelek's This is the Nemesis; the Contemporary Collection comprised of photography, painting, drawing, sculpture, installation, video, and new media; and the International Collection, with American, African, Asian, and European art spanning the centuries. The AGH Permanent Collection is comprised of 5000 Canadian, 3000 International, and 2000 Contemporary pieces. Boasting artists from The Group of Seven to Emily Carr, the permanent collection is one of Canada's finest.
---
Must sees:
William Blair Bruce's The Phantom Hunter is one of the pieces that has been with the gallery since its inception. Regarded as one of the country's first Impressionists, William Blair Bruce created The Phantom Hunter in France, entrenched with Canadian themes.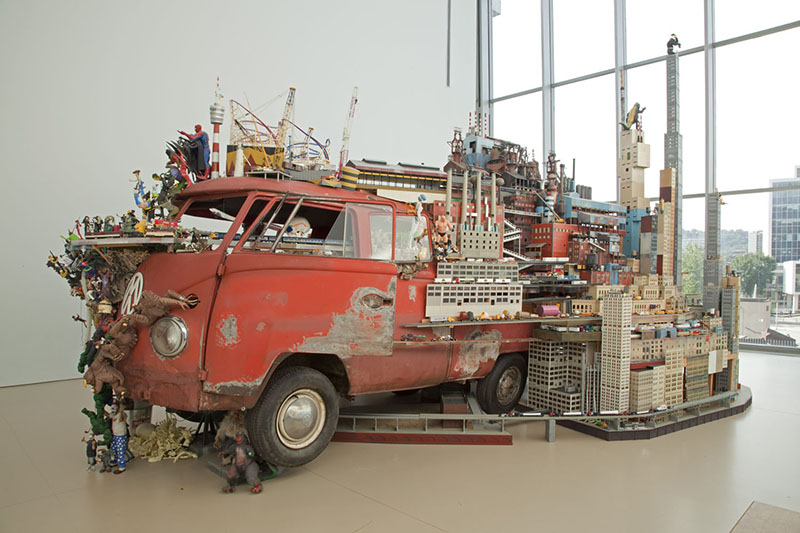 Another Permanent Collection favourite is the Bruegel-Bosch Bus by Canadian artist Kim Adams. The 1960 Volkswagen installation is spilling with a collection of objects and mixed media from different times and cultures. The Bus plays with themes of a mobile society and social critique, merging elements from present society and fantasy worlds to create a highly Instagrammable and engaging exhibit.
---
What's On Community Programming
Community programming at the AGH includes gallery tours, workshops, book clubs, day camps, family programming, films, artist talks and more. Here are just some highlights:
Film: The monthly ilovefilmseries takes place at the Lincoln Alexander Centre showcasing the best of Canadian and International feature film and documentaries. Tickets are $12 for the general public or $10 for AGH Members and students.
Studios and Workshops: The AGH offers a variety of art workshops, including Painting Uncorked, a fun monthly painting session with snacks and friends, and classes ranging from one day to 10 weeks, focusing on a variety of mediums.  Other unique workshops, like Yoga at the Gallery or a Women's DJ Workshop, are also available.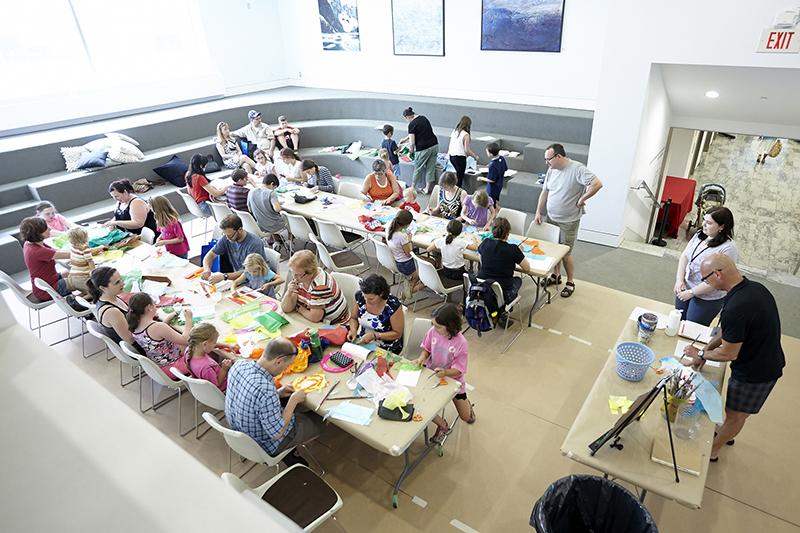 Family Programs: From March Break to PA Days to Summer camps, the AGH offers a variety of family programs. Experience their frequent Family Fun Days for just $5 per family for non-AGH members (two adults and up to four children).
Free Fridays: Every Friday from 4-8 pm (with a free tour commencing at 6 pm), visitors can explore the AGH for free.
---
2018 at the AGH
The AGH typically shows 12 exhibitions per year.  This season's four opening exhibits focus on global environmental issues.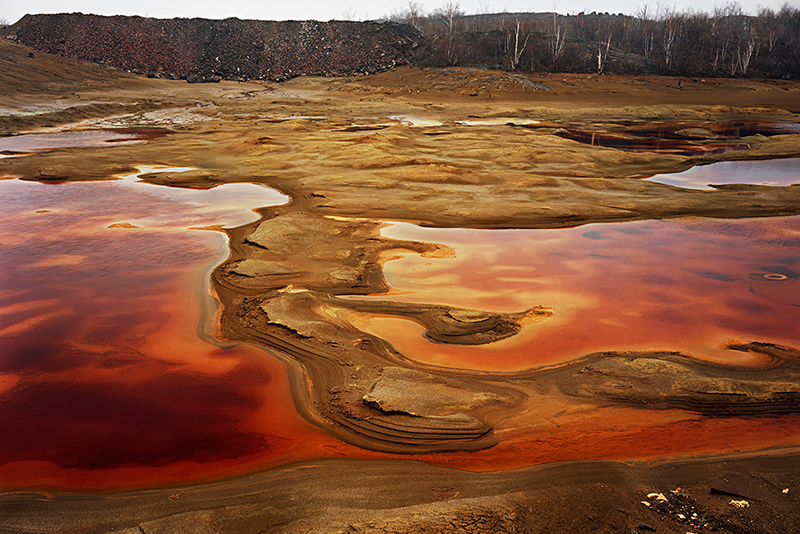 Witness: Edward Burtynsky (on view January 20-May 21): Environmental issues are brought to the forefront with images of oil fields and salt pans in this 76 photograph collection. Canadian photographer Burtynsky's large-scale photographs of industrial sites (some taken from aircraft) depict the demands consumers have on the planet. Burtynsky is originally from St Catherines and now lives in Toronto. Witness is the largest donation he has made to a museum.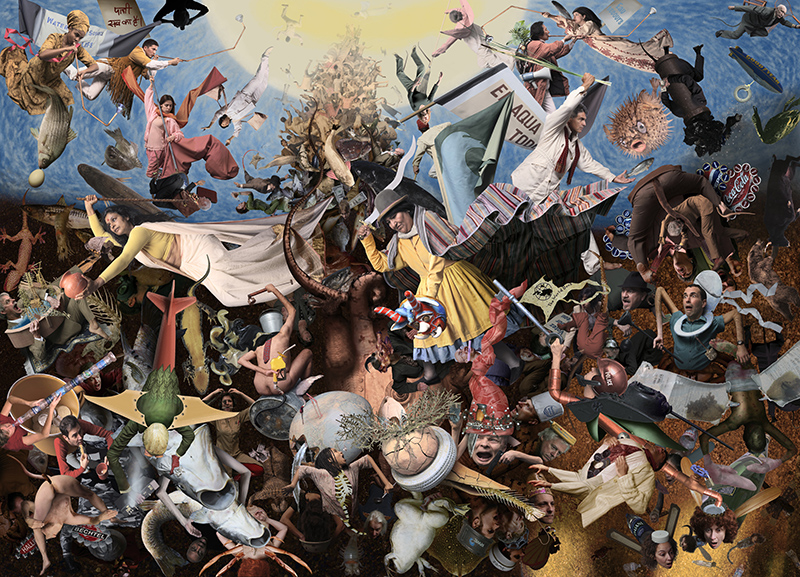 Water Works (on view February 10-May 27): The importance of conserving clean water is the message in this 70-piece exhibit, organized in three themes: Water and Identity; Human Intervention in the Environment; and the Poetics of Water. Water Works brings together works from over 30 artists, including Christopher McLeod's The Machine of Awesome Bright Liquid Blueness, a sculpture that not only serves as a work of art, but also as an educational computer game and refillable water bottle station.
The Living Room: RESERVOIR: Stories of Water (on view January 20-May 13): Staying true to The Living Room's interactive purpose, the RESERVOIR installation encourages visitors to participate in the experience and examine their relationship to water through visual, written and oral engagements.
TH&B: Declaration (on view February 10-May 2018): New this year, the AGH's foyer will be utilized as a large exhibition space with a focus on local artists. The first exhibit will feature Hamilton-based artist' collective TH&B (Simon Frank, Dave Hind, Ivan Jurakic and Tor Lukasik-Foss) and their aerial view of the Great Lakes created with salvaged materials.
---
Until March 18…
Don't miss two special exhibits before they go on March 18, 2018:
Abedar Kamgari: The Journey West: An exploration of diaspora, displacement, and cultural heritage, The Journey West tells the story of Abedar Kamgari's experience as a refugee and immigrant, moving from Iran to Turkey to Toronto and then Hamilton. Her journey inspired her to walk the 87-km distance from Toronto to Hamilton and document it on video.
Shelley Niro: 1779: This exhibit features videos, mixed media sculpture, prints and photography that look to Niagara Falls (where Niro was born) in 1779, when 5,000 Haudenausaunee people—Mohawk, Onondaga, Cayuga, Oneida, Seneca and Tuscaror — arrived in Fort Niagara. Prompted by the 150th anniversary of Canadian confederation, 1779 explores how traditional lands were taken and new nations formed.
A peak at some upcoming exhibitions include Vivian Maier: Street Photographer (16 June 2018), James Street North: Vintage Photographs by Cees and Annerie van Gemerden (June 2018), SHIFTING FOCUS – Drug Addiction Through a Sonder Lens (Sept 2018) and many more.
---
Don't miss events: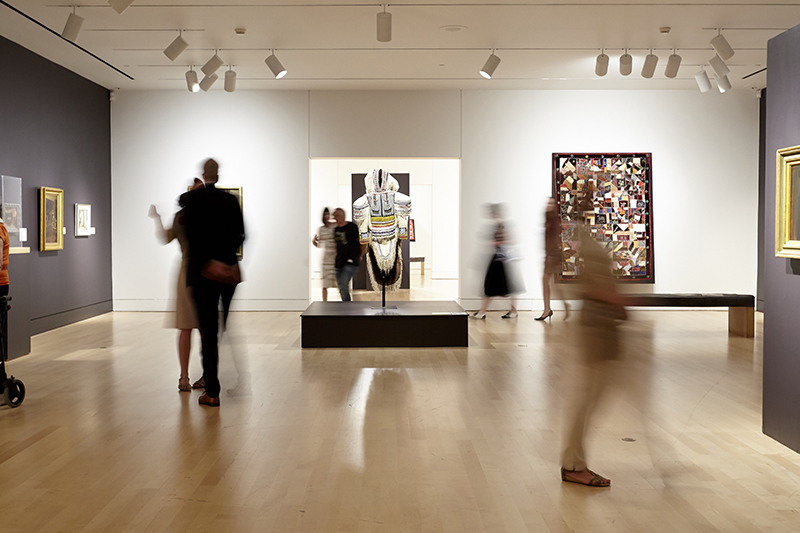 What: AGH 2018 official opening reception
When: February 11, 3-5pm at the AGH
Why: This official 2018 launch (with artists in attendance) is open to the public with free admission to celebrate the four opening exhibitions.
What: Winterfest Family Day Celebration
When: February 19, 1-4 pm at the AGH
Why: For just $5 per family (and free for AGH members), enjoy art making, tours, and fun for all ages.
What: EMERGE: Hamilton Defenders
When: Thursday February 22, 7-10 pm at the AGH Design Annex
Why: To celebrate the last big event at the AGH Design Annex (118 James Street North) before it closes its doors, this ticketed event will see a collection of Hamilton influencers on a panel for EMERGE's annual profile of the city's talent.
What: AGH Art Sale
When: April 12-15 at the AGH
Why: See what's on view from a collection of 70 artists, designers, and craftspeople from Southern Ontario at this annual 4-day event.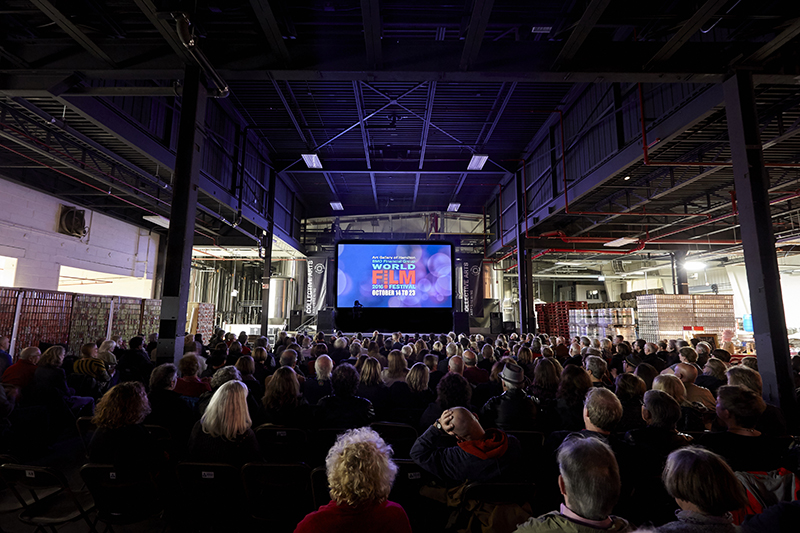 What: AGO BMO World Film Festival
When: October 11-21 at multiple locations
Why: This year marks the tenth anniversary of the AGH BMO World Film Festival. See screenings of the best in narrative and documentary feature films.
---
Sheraton Hamilton offering – Exclusive Art Gallery of Hamilton Package
See the 2018 exhibition Water Works – Witness: Edward Burtynsky at the Art Gallery of Hamilton. Book and enjoy:
Overnight accommodations starting at $155 + tax
Two tickets to the Art Gallery of Hamilton for the exhibition ($20 value)
Breakfast for two in the Sheraton Club Lounge ($40 value)
Self-parking for one vehicle ($10 value)

Valid for stay February 10 – May 21, 2018. Book online, or call 866-716-8101 and mention rate plan AGHPKG.
http://deals.sheraton.com/Sheraton-Hamilton-Hotel-185/special-offers?language=en_US
---
Visit the AGH at 123 King Street West, Hamilton
Admission
Adults $10
Students/Seniors $8
Children (6-17) $4
Under 5 Free
Family (2 adults and up to 4 children) $25
---
Amanda blogs about her hometown of Hamilton for publications like People of Hamilton and Daily Hive Toronto. Follow her on Twitter @peopleofhamont and @amandastancati.