In spring of 2016, Royal Botanical Gardens proudly unveiled a stunning space that will appeal to both avid green thumbs and those who appreciate sustainability and the great outdoors.
The David Braley and Nancy Gordon Rock Garden is now officially open to the public. The stunning, contemporary new Visitor Centre that you can see from York Boulevard—the one shaped like a leaf from above—is now welcoming visitors through its doors and leading them towards "the bowl." This peaceful oasis is where a former gravel pit got its original makeover, starting in 1929. Thomas Baker McQuesten envisioned the garden as a grand entranceway that would greet those entering Hamilton. In 2012, a $20-million rejuvenation project began to modernize the National Historic Site.
---
Here are 5 reasons to visit the David Braley and Nancy Gordon Rock Garden:
1. Nostalgia:
On a recent walk through "The Rock," one of the women on my tour said being in the garden brought back memories of visiting with her father as a child. The spirit of the original garden remains, but with a modern twist. An upgraded lighting and sound system means the garden can host nighttime events. The former tea house, which was built in 1962, is still there, but it also got a major overhaul. Renamed "Garden House," it will now host exhibits. It also features updated bathrooms for guests.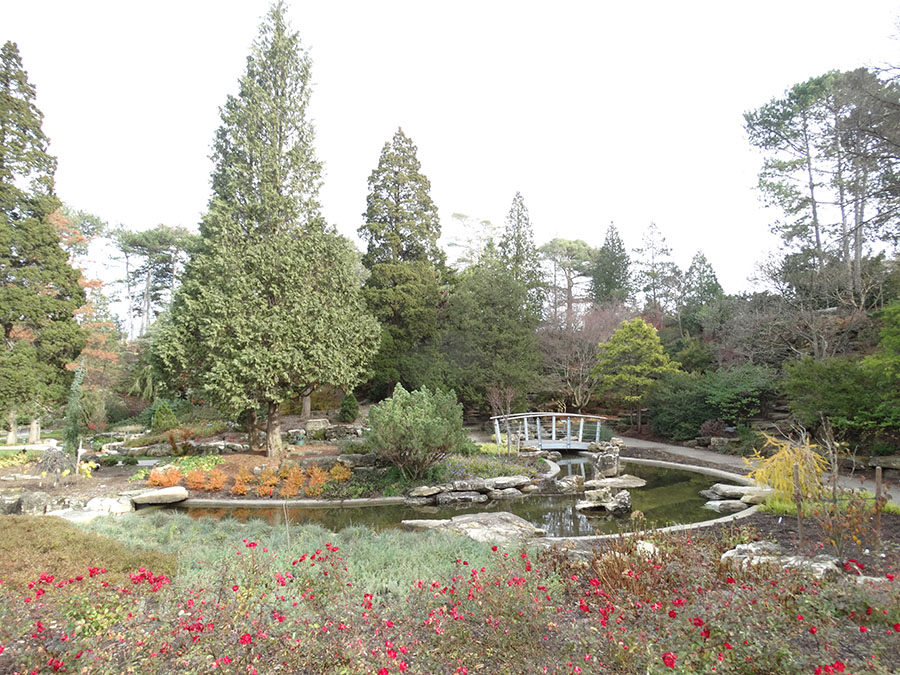 ---
2. Events:
The gardens have been outfitted with an updated lighting and sound system, allowing the RBG to bring some of its fabulous programming to this location. Two "Land of Luna" celebrations before opening day proved how magical the garden is at night. A light show in the bowl had both adults and children dancing in the moonlight. And as I mentioned, Shakespeare in the Rock Garden will be taking place in August. The brand new, magnificent Visitor's Centre, which looks like a leaf from above, can accommodate weddings and corporate events. It also features a full-service restaurant run by Chopped Canada Winner Stephanie Brewster.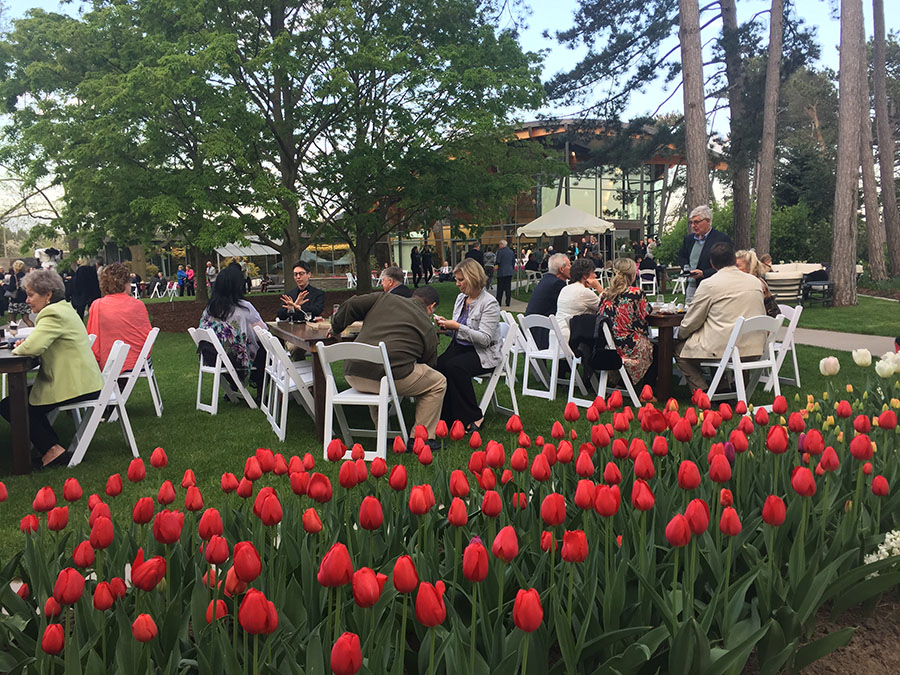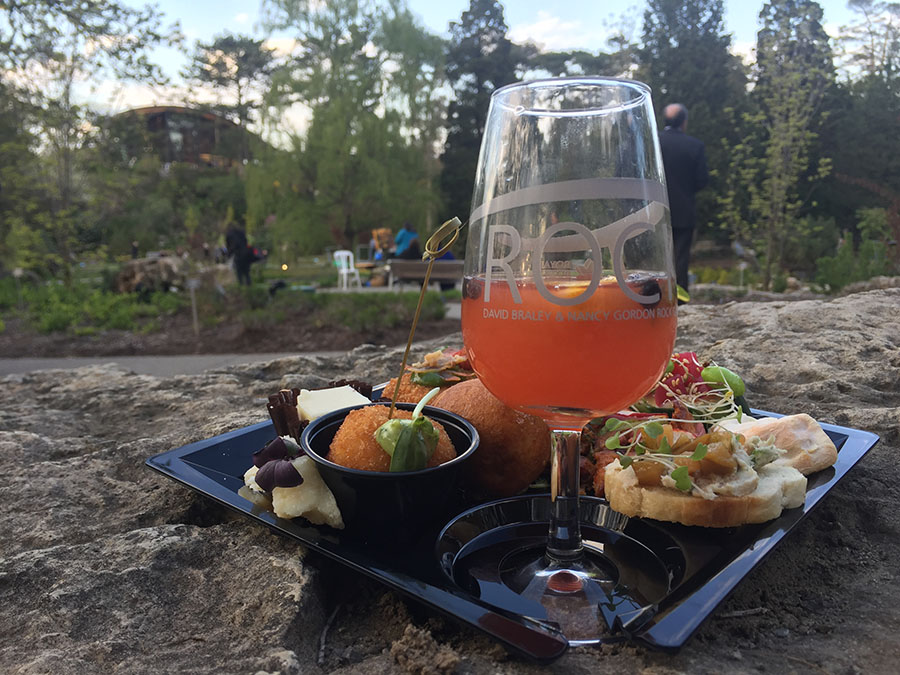 ---
3. Sustainability:
The garden reflects the RBG's mission to dedicate its expertise to horticulture, conservation, science and education with examples of sustainable garden design, drought-tolerant plants and eco-friendly infrastructure. Over 150,000 tulips and annuals used to be planted—and subsequently ripped out—but now sustainable trends in garden design and management mean more native species and drought-tolerant plants have been planted.
---
4. Plants:
This is obviously a no-brainer, but special attention has been made to planting species native to Ontario, as well as pollinator-friendly plants, which are meant to inspire and educate visitors for their own gardens. It's a great way to see what's in bloom at any given time of year, so you can head to the garden centre and find your favourites.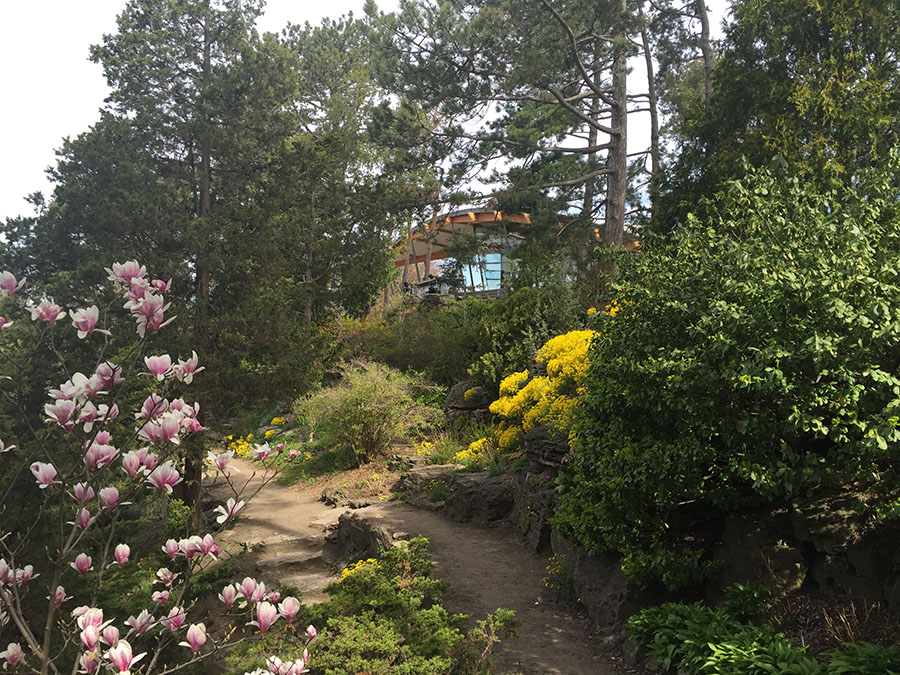 ---
5. Relax:
There is no need to rush through the garden. Bring a book to enjoy in a quiet corner, stroll the pathways with your family, and enjoy a bite on the patio at the new restaurant overlooking the gardens. This is sure to become a summer favourite.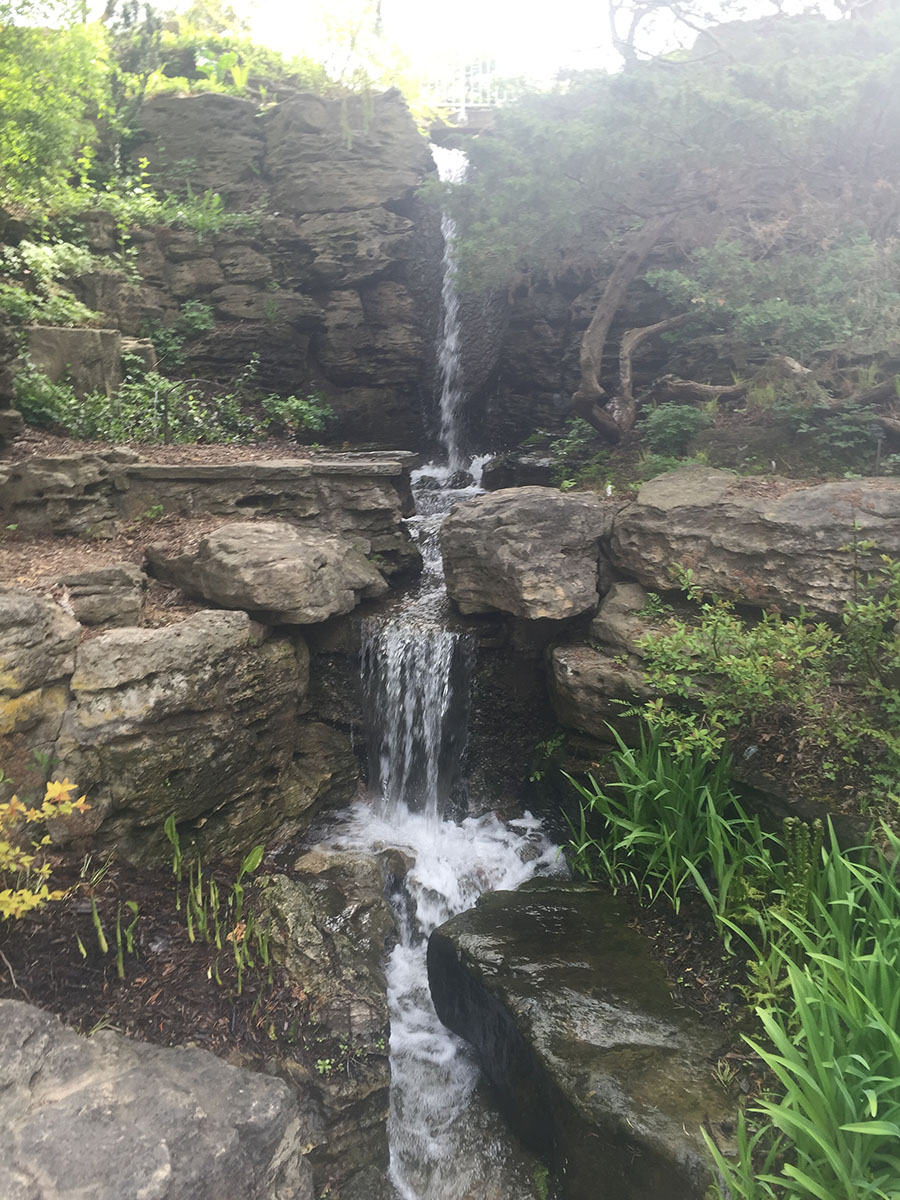 Rock Garden details
The Rock Garden is located at 1185 York Boulevard. Parking is free and can be found across the street (with a few spots on the garden side).
For more information about the Rock Garden and the rest of the RBG, visit the Royal Botanical Gardens' website.
Here is a video showing both the old and new garden.
Article in the Hamilton Spectator
---
Tara Nolan is a Dundas-based freelance writer with a passion for exploring the outdoors. Tara loves to write about mountain biking, gardening and other active pursuits for a variety of print and online publications. Follow her on Twitter @thattaranolan and Instagra @tara_e. Her blog The Outdoor Explorer reveals Hamilton's stunning outdoor spaces, from nature trails and waterfalls to conservation areas, farms and gardens. Whether you want to walk, hike, bike or paddle, discover where to seek out your next outdoor adventure – all minutes from the city's core.